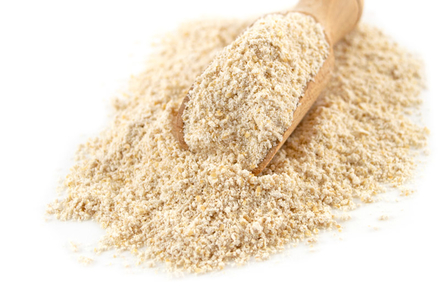 Our most popular fine oatmeal.
Last Batch 80004 Produced on Thu 17 Oct 2019 9:44. Best before End Mar 2021. Organic produce of UK and EU. Packed in the UK.
Fine Oatmeal, Organic 1kg (Sussex Wholefoods)
Our most popular fine oatmeal.
Organic Finely Ground Oats 1kg
Organic produce.
Fine oatmeal.
Extremely versatile ingredient.
Can make a smooth porridge or used like a course flour.
Great when used as a thickener in sauces or shakes.
No additives or preservatives.
High in protein and fibre!
Makes a softer, smoother porridge, perfect for children.
Try mixing with Cacao Powder for a deliciously chocolatey breakfast!
Packed in Sussex.
1kg pack.
Ingredients:
Organic Oatmeal.
Produce of EU and UK
Directions
Oatmeal is commonly used in porridge. Add water to the Oatmeal. Boil for around 5 minutes and add milk to taste. You can also sprinkle oatmeal onto porridge. Oatmeal can be simply sprinkled onto breakfast cereals - it's suitable for eating cold as well as hot.
Oatmeal can also be used in biscuit mixes, or to thicken casseroles. Oatmeal is also commonly used to thicken milkshakes: athletes often add oatmeal to their shakes for extra sustained energy throughout the day, as well as a more satisfying texture.
Organic • Wheat-free • Does not naturally contain gluten • Vegetarian, Vegan • Dairy-free.
Our most popular fine oatmeal.
Related Categories

---

Oat Flour & Oatmeal
All Oat Products
Oats & Oat Bran
Customer Reviews on Trustpilot
Product Recommendations
---