Recyclable Packaging at Healthy Supplies
Our Mission:
It is our mission to operate in the most eco-friendly way possible. As an online retailer, we have a responsibility to reduce our carbon footprint and practise environmentally-friendly processes. We only have one planet - there is no planet B! So we want to ensure that we leave as little behind as possible. We also want to help our customers do the same! We are keen to enrich the market with a plethora of eco-friendly products and alternatives to make your eco-friendly journey as easy as possible!
Fully Recyclable Packaging
We have completely rebranded our entire Sussex Wholefoods range. Every Sussex Wholefoods product will now come in fully recyclable packaging, from the resealable packs to our machine film. Even the labels that we use are recyclable. We are really proud of this project and can't wait to hear what you think about our new designs. Find our more of how to recycle the new packets here!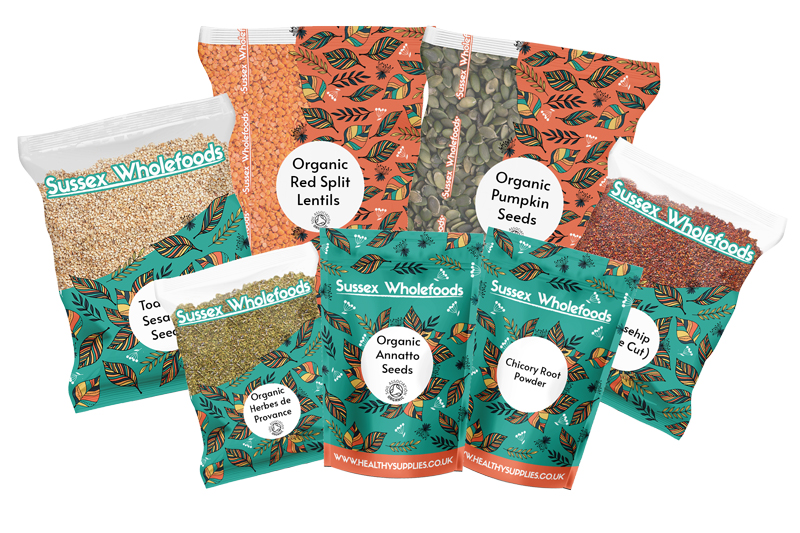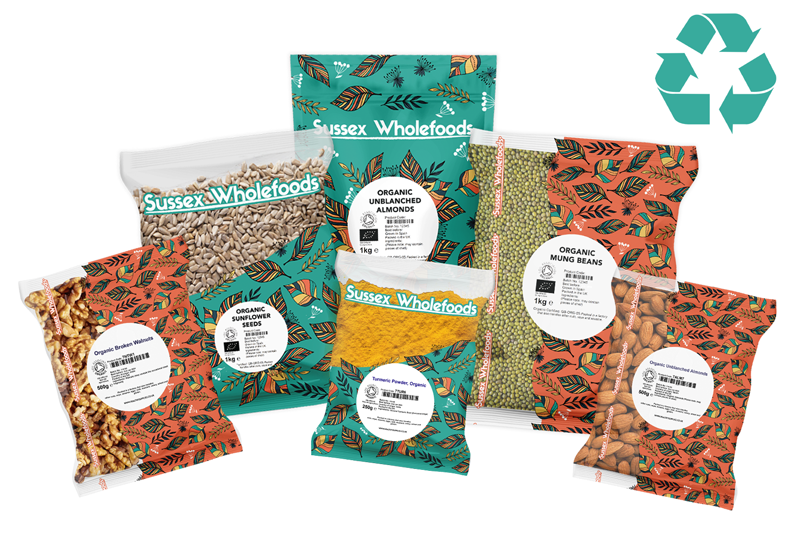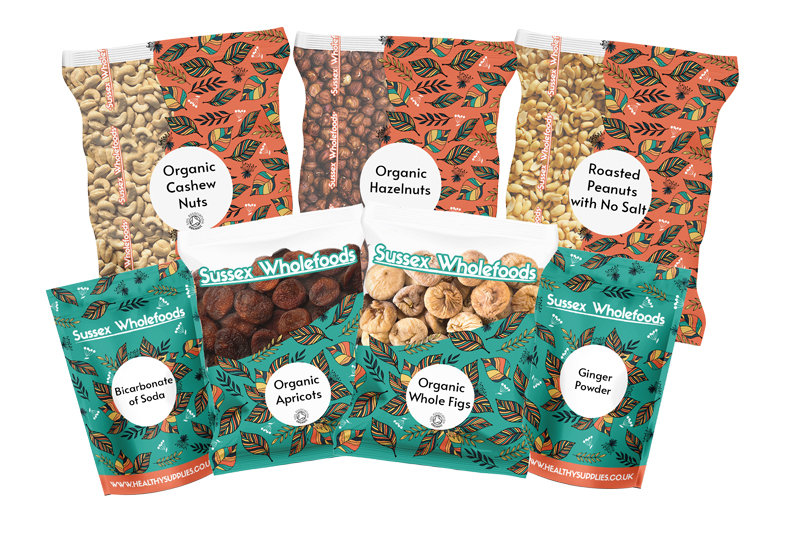 We re-use all the boxes that we're sent. Those that can't be used to box up orders are turned into eco-friendly packaging and filler. This filler ensures that your goods are cushioned during transit and arrive safely. The majority of the boxes that we use to ship our orders are currently purchased from a third-party company that essentially saves the boxes from being needlessly dumped into a landfill site. The boxes we purchase from this company are mostly leftovers from redundant stock. So if you receive your order in a branded box, don't worry - they have either been purchased unused or they have been recycled and rendered food-safe!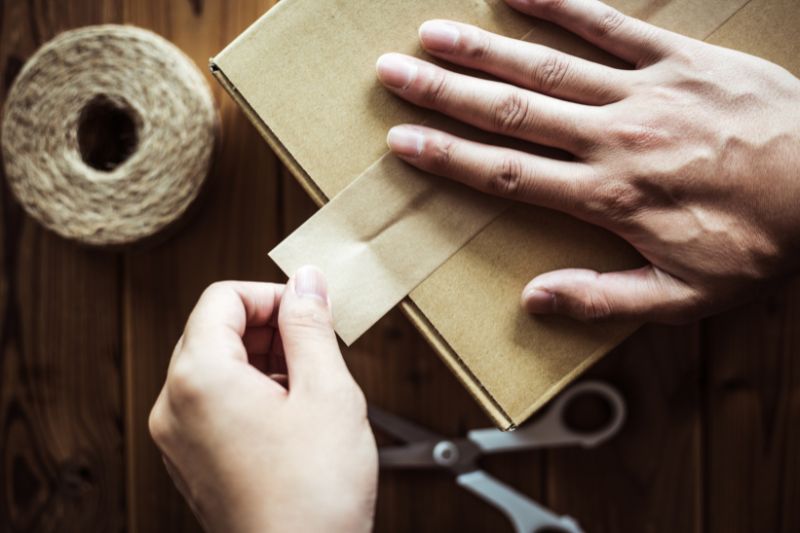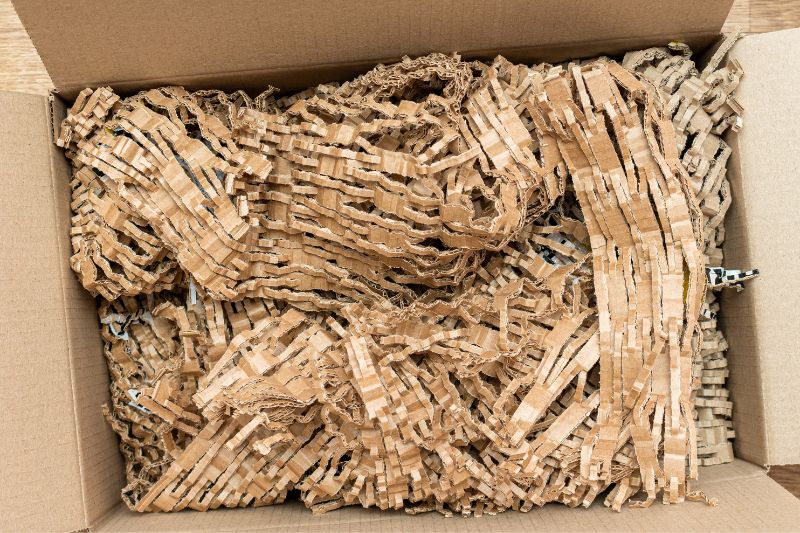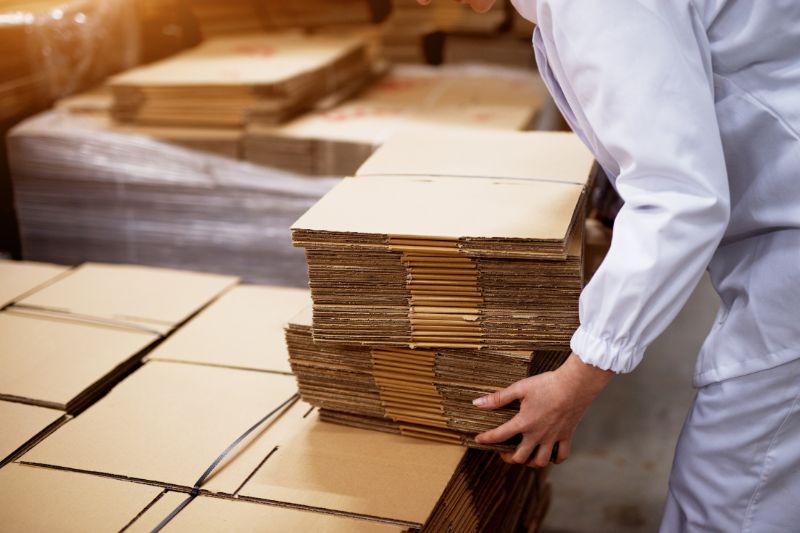 No More Plastic Tape or Bubblewrap
We do not use any plastic bubble wrap and the cling film when shipping your order. We only ever use recyclable paper and cardboard. We've replaced plastic tape with environmentally-friendly paper tape. We also sell this tape on the website, in case you also want to make the switch to a more eco-friendly option! You can buy this here!
Return Chilled Packaging For Free
Since we introduced chilled products, we operate a 'return and reuse' policy with our chilled packaging. This is not recyclable in the traditional sense. But we can clean and reuse once you have finished with it. Please ensure you retain your chilled gel packs and chilled envelopes. Once you've made 8 chilled orders, please contact us and we'll send you a free returns label to send it back to us. The packaging will be disinfected and reused to minimise the environmental impact.
Solar Power
We power our warehouse mostly on solar power. We are currently looking to move towards being entirely run on solar energy, stay tuned for more developments on this.
Environmental Pledges
For every order placed at Healthy Supplies, we will plant and populate coral nurseries with the help of our partners. The environmental impact is unique to each order, transparent, and fully trackable. After placing your order with us, if you choose to, you'll receive a link to your very own tracking dashboard allowing you to track the progress of your pledge. You can see, in real time, the positive impact you are having on the planet.
Click to learn more about our past and present environmental pledges!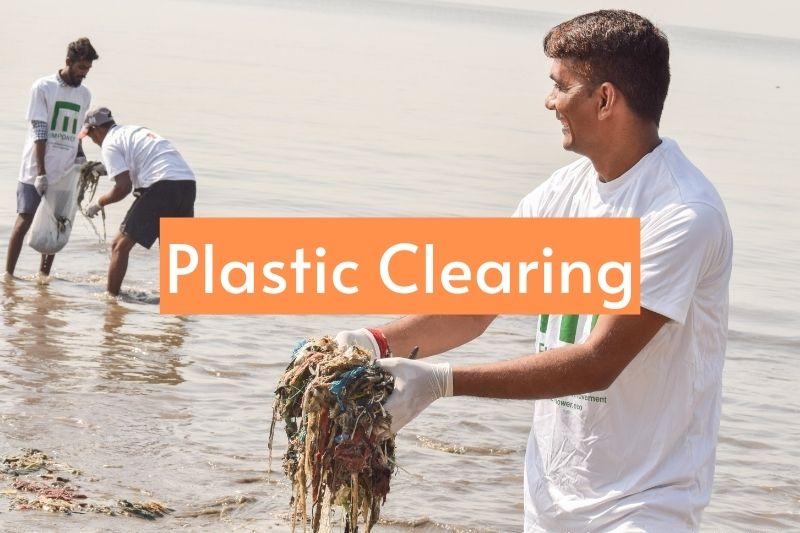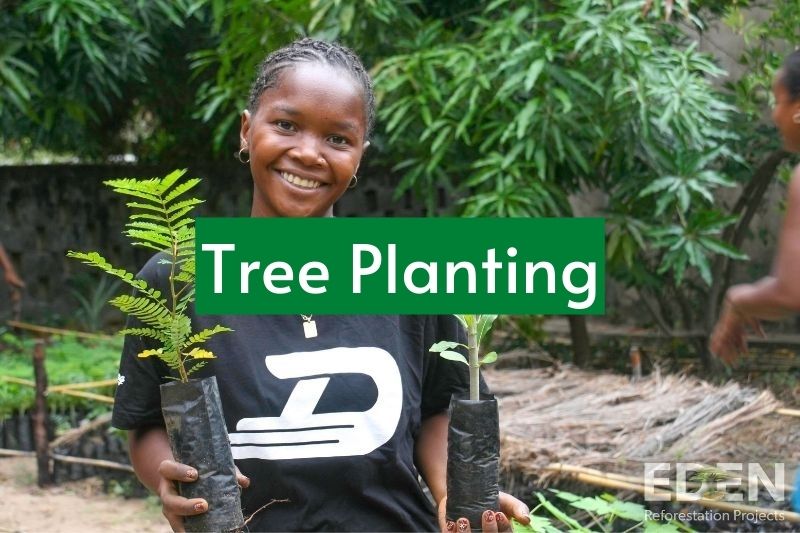 ---
Customer Reviews on Trustpilot