---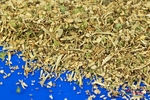 Classic blend of dried herbs - organically grown
A mix of
Thyme, Marjoram, Sage, Savory, Oregano & Parsley
.
More Info >
---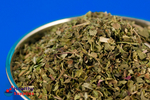 Classic British Mixed Herbs
A blend of
Basil, Marjoram, Oregano, Parsley, Sage & Winter Thyme
. Great for:
Soups, Roasts, Gravy and Stuffing.
More Info >
---
Other Popular Herb Mixes
---
The Italian taste
The Italian mixed herbs are a ready made blend. All you need to do is add to tomato-based sauces or directly into
pizza dough
for a feel of Italy.
More Info >
---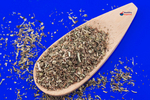 French mixed herbs
The provencale herb mix is a classic French taste made from
Thyme, Marjoram, Rosemary, Sage, Savoury Basil & Bay Leaves
. Of course these have been blended for adding into all sorts of savoury dishes but also lend themselves well to home made
crispbread recipes
, and healthy
bread
baking.
More Info >
---
The classic bunch of herbs used in soup and stock-making, casseroles and stews:
Marjoram, Parsley, Thyme, Rosemary and Bay Leaves
. Just pop one sachet/bag into your pot and let the flavours flood out.
More Info >
---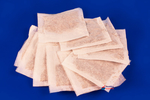 Convenient tea-bag style
A blend of Thyme, Marjoram, Parsley and Bay Leaves. More Info >