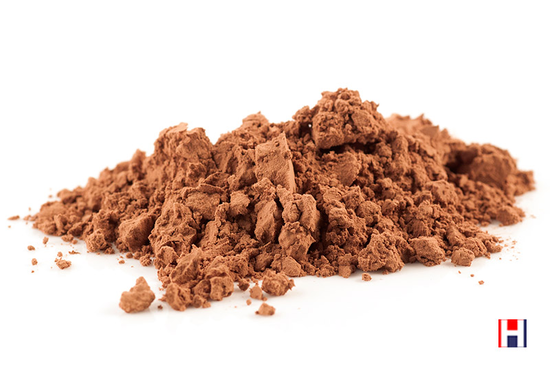 Raw organic cacao powder: not roasted,
not heated, and not modified from its raw, natural form.
This product now comes in
100% recyclable packaging.
Last Batch 104003 Produced on Tue 5 Jul 2022 14:13. Best before End Jan 2024. Organic produce of Peru. Packed in the UK.
Organic Raw Cacao Powder 1kg (Sussex Wholefoods)
100% Pure Organic Cacao Powder - 1kg
Organic produce.
Raw cacao powder.
Can be used wherever standard (roasted) cocoa is used.
Richer flavour than standard roasted cocoa.
Suitable for cooking & baking & chocolate-making.
Naturally high in antioxidants.
Dairy-free, sugar-free, no additives.
Foil-packed for extra freshness.
Packed in Sussex.
1kg pack.
Our top-of-the-range raw cacao.
A must-have ingredient for all chocolate lovers! Raw Cacao Powder is lighter in colour than standard cocoa powder which is roasted. It therefore retains a richer chocolate flavour.
What is raw cacao powder?
Standard
cocoa powder
is the result of extracting the solids from the
cacao bean
. This involves a significant number of steps which can include drying and roasting the beans, before removing the cocoa butter under heat.
This raw cacao powder is a more straightforward, natural product. It is produced by grinding the raw cacao bean, then separating the solids from the oils (cacao butter) before grinding the solids again into a powder. The whole process is performed at a low temperature (below 42 degrees Celsius), thus keeping the cacao powder raw.
The cacao is not modified or processed in anyway (i.e. it is not roasted and not alkalised).
The result is a product with more of the goodness of the bean. Cacao contains natural antioxidants and essential fatty acids. It has the same great taste as cocoa and is used in exactly the same way.
Directions
Use as you would cocoa powder:
Stir into warm milk to make a hot chocolate drink. We recommend coconut sugar as it really complements the flavour.
Add to smoothies for its protein and antioxidant value as well as its flavour.
Use to dust the top of desserts or cappuccino for a chocolatey kick.
Add to brownies, cakes and muffins for a truly luxury taste.
Mix with Cacao Butter to make top quality, dairy-free home made chocolates.
We don't like to use maltodextrin or any artificial anti-clumping agents in our products. If clumping occurs, bashing with a rolling pin or a quick blitz in a food processor will fix this.
Ingredients:
Raw Organic Cacao Powder.
Also known as Theobroma Cacao.
For more information on our ingredients policy please see here
Nutritional Information
| Typical Values | Per 100g |
| --- | --- |
| Energy | 379kcal |
| Protein | 26.2g |
| Carbohydrates | 34.6g |
| _of which sugars | 0.6g |
| Fat | 11.1g |
| _of which saturates | 2.6g |
| Fibre | 18.1g |
| Sodium | <50mg |
| Salt | <0.1g |
Organic • Vegetarian, Vegan. Packed in a factory that also handles nuts, soya, sesame, eggs, milk, mustard, celery, wheat and gluten.
---
Customer Reviews on Trustpilot
Product Recommendations