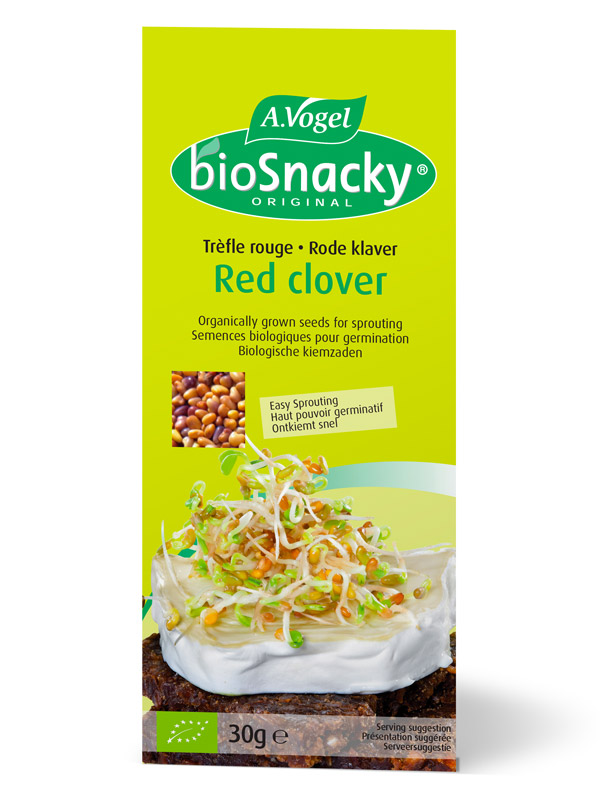 Bioforce Red Clover 30g (A.Vogel)
Red Clover is a useful seed to sprout as it is rich in phytoestrogens called isoflavones. There is some evidence to suggest that isoflavones are helpful in alleviating symptoms of the menopause. In addition to this specific nutrient, there will be a good levels of vitamin C. The sprouted seed has a delicate, but distinctive flavour suited to vegetable dishes, soups and salads.
Contents of Pack
Organically grown, non-GM Red Clover Seeds. (Store in a cool, dry place out of direct sunlight.)
Instructions for Use
Before sowing, rinse thoroughly in fresh water. For best results sow seeds thinly. Use one tablespoon per jar or tray. Rinse the seeds twice a day whilst germinating. Germination time may vary with room temperature. Harvest once the seed has produced a significant length of stem or after 3-5 days. This 30g pack should be enough for two harvests. See photograph on packet for guidance.

Organic • Vegetarian, Vegan.
Customer Reviews on Trustpilot