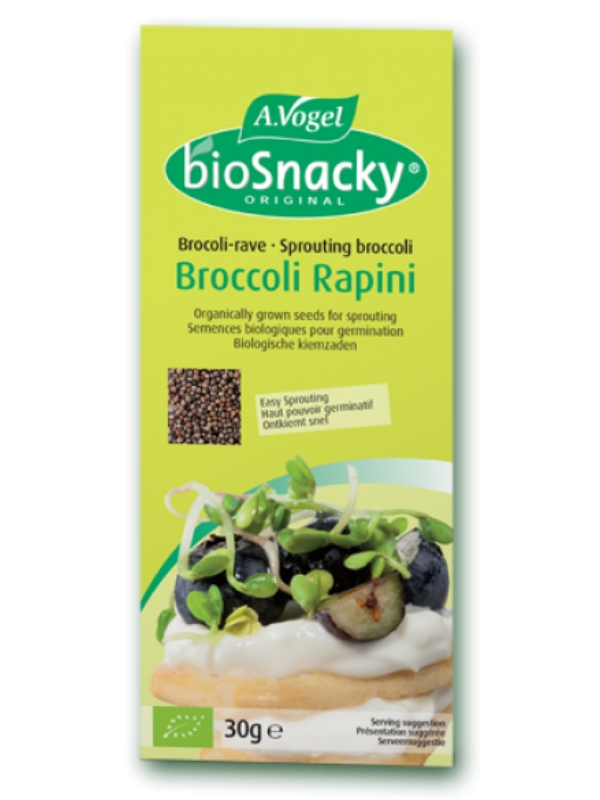 Bioforce Broccoli 30g (A.Vogel)
Sprouting Broccoli Seeds
Organically produced seeds.
Great source of vitamins and minerals.
1oz sprouted seeds contains as many antioxidants as 3lb of whole broccoli.
Suitable for sprouting in a tray or jar.
30g pack.
Directions
Rinse thoroughly in fresh water. Use 1 tablespoon of seeds per tray/jar. Water twice daily. The sprouts will be ready to eat after approximately 4 to 6 days. Optimal temperature is between 18oC and 22oC.
Sprouting Broccoli seeds (Brassica rapa var. cymosa, Raab).
Customer Reviews on Trustpilot