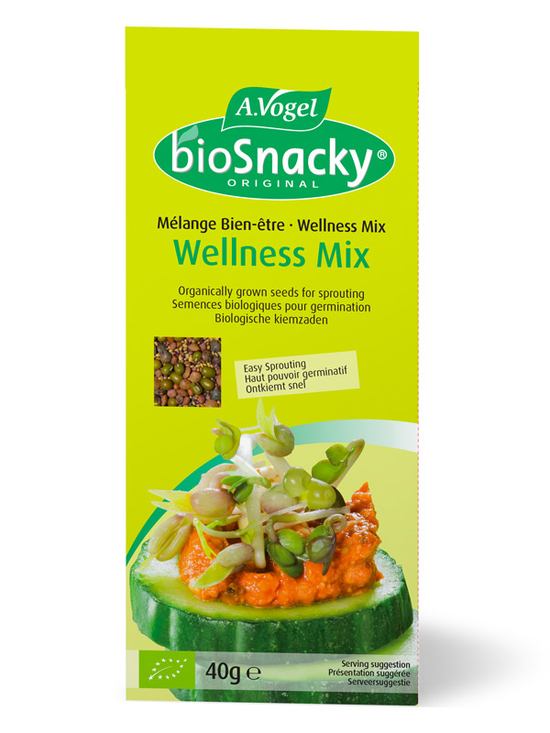 A.Vogel Bioforce Wellness Mix 40g
The sprouts in this Wellness Mix provide a variety of nutrients including good levels of Vitamin C and fibre. The Red Clover in particular provides a good source of phytoestrogens called isoflavones. (Isoflavones are thought to be helpful for symptoms of the menopause.) This is a tasty mix of seeds that produce different sized sprouts with a variety of flavours, which is ready to eat after around 3 to 5 days.
Contents of Pack:
Organically grown, Non-GM Red Clover seeds, White Radish, Mung Beans and Lentils (puy-type & brown). (Store in a cool, dry place out of direct sunlight.)
Instructions for Use:
Before sowing, rinse thoroughly in fresh water. Use around 1 tablespoon in your jar or tray. For best results sow seeds thinly. Rinse the seeds twice a day whilst germinating. Germination time may vary with room temperature. Harvest once the seed has produced a significant length of stem or after 3-5 days. See photograph on packet for guidance. This 40g pack should provide enough seed for around two or three harvests.
Organic • Vegetarian, Vegan.
Customer Reviews on Trustpilot
Product Recommendations