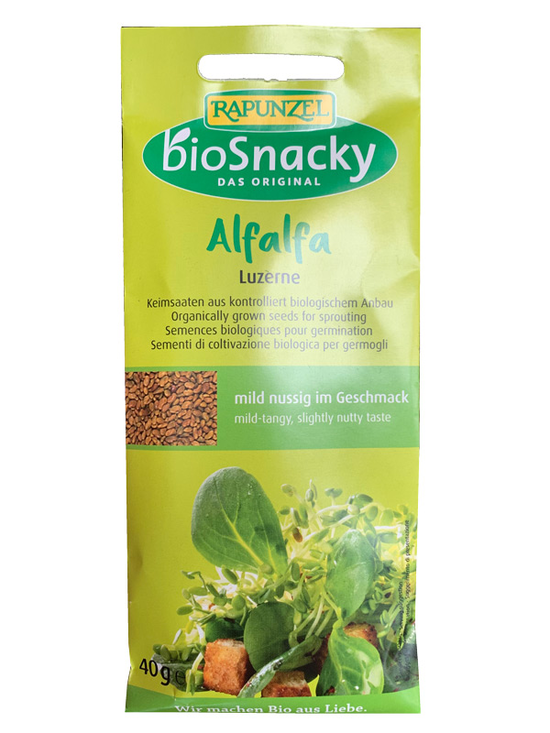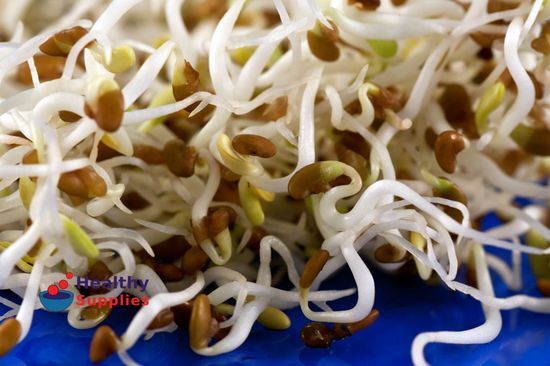 A.Vogel Bioforce Alfalfa for Sprouting 40g
These organically grown alfalfa seed are the ideal beginners seed for sprouting. Alfalfa seeds quickly create a dense mass of little sprouts in around 6-8 days. They have a mild, nutty flavour packed full of nutrients such as vitamins A, C, B2, D and Niacin(B3). Alfalfa sprouts are also a complete protein containing all 8 amino-acids.
They can be added to soups, however this will effect their level of Vitamin C and other vitamins present, which would be higher when eaten raw. If cooked, the sprouts also reduce in size massively and lose their texture. For these reasons we recommend that they be enjoyed raw where possible. They make a particularly good ingredient for low-fat salads and their taste complements dips such as hummous(hummus).
Contents of Pack:
Organically grown, Non-GM Alfalfa seeds. (Store in a cool, dry place out of direct sunlight.)
Instructions for Use:
Before sowing, rinse thoroughly in fresh water. For best results sow seeds thinly. Use one-and-a-half tablespoons per jar or tray. Rinse the seeds twice a day whilst germinating. Germination time may vary with room temperature. Harvest once the seed has produced a significant length of stem or after 6-8 days. This 40g pack should be enough for two harvests. See photograph on packet for guidance.
Organic • Vegetarian, Vegan.
Customer Reviews on Trustpilot
Product Recommendations