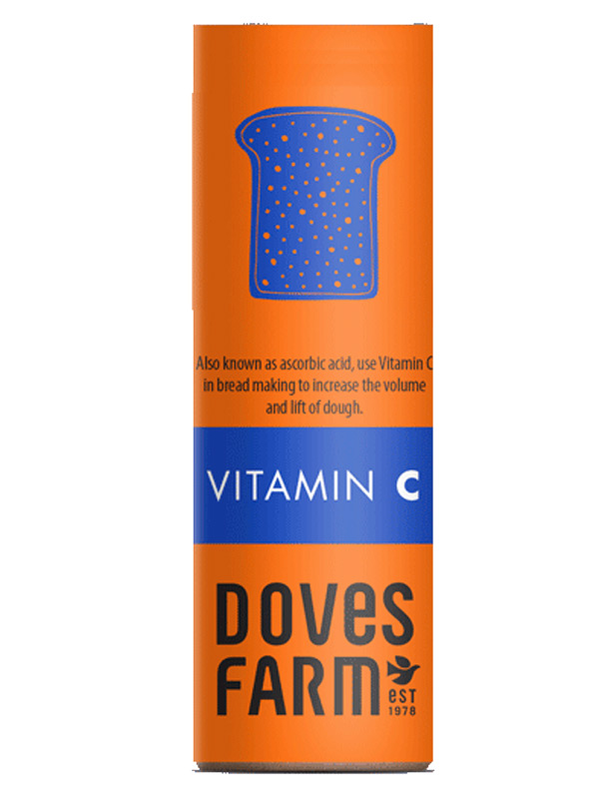 Vitamin C for Baking 120g (Doves Farm)
Vitamin C (Ascorbic Acid) For Baking
A natural bread improver.
Increases lift and volume to the loaf.
Add to mixture and follow recipe instructions as normal.
Gluten free.
Also known as ascorbic acid.
Vitamin C powder (or ascorbic acid powder) is for bread making. It is suitable for hand kneading and for use in bread machines. It is simple to mix into the dry bread mixture before liquid is added.
Vitamin C is used to boost the action of yeast in bread-making, by providing a slightly acidic environment in which yeast thrive. It also strengthens the dough, which helps to trap the bubbles created by the yeast. It also acts as a preservative.
Directions
Mix a level teaspoonful of vitamin C to the flour mix, together with the yeast and other ingredients. Knead well as required, and bake.
Vitamin C, in powder form.
This vitamin C is suitable for all forms of bread-making, including vegan and gluten-free.
Customer Reviews on Trustpilot