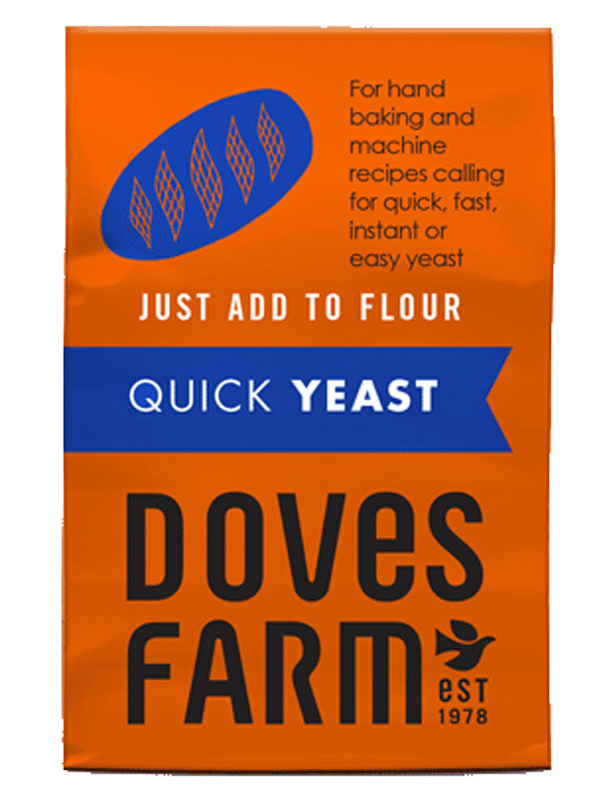 Quick Yeast 125g (Doves Farm)
Quick Yeast - Raising Agent
Helps bread and cake recipes to rise.
Simple to use, just add to the flour.
Light and resealable pack.
Gluten-free, wheat-free, nut-free, soya-free.
Directions
Use 1 teaspoon for every 500g flour. Simply mix the yeast into the dry ingredients of your recipe before adding liquid.
Suitable for baking biscuits, cookies, all sorts of breads and cakes.
Yeast, rehydrating agent (sorbitan monostearate).
Guaranteed gluten-free • Vegetarian, Vegan.
Customer Reviews on Trustpilot