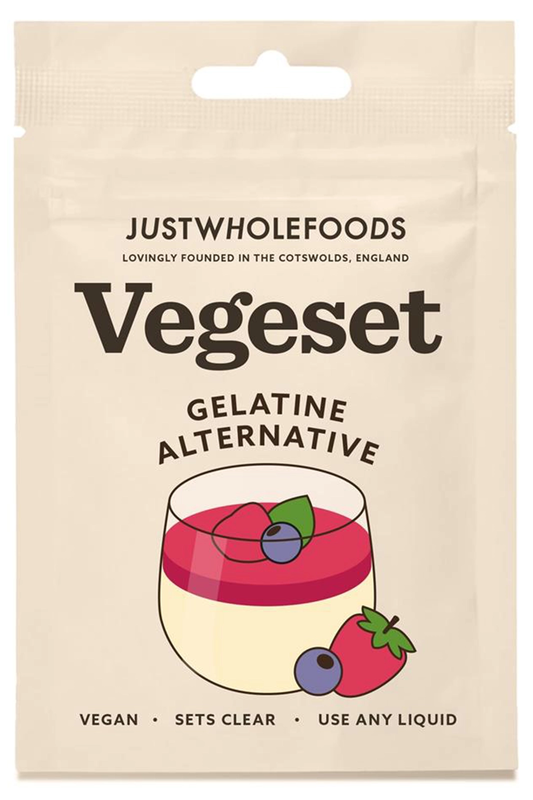 VegeSet Vegetarian Setting Agent 25g (Just Wholefoods)
Vegan Gelatine Alternative
Natural setting agent, sets clear
Vegan friendly
Tasteless, clear gelling agent
Suitable for sweet and savoury dishes
Just Wholefoods VegeSet is a setting agent made from Carrageenan Moss, a type of seaweed. This particular seaweed produces a gel that sets clear, as opposed to
Agar Agar
, which sets slightly cloudy. So, wherever you need a clear jelly for a recipe, then VegeSet is your answer!
The ideal ingredient to make dairy free Panna Cotta, VegeSet can be used with Soya Milk.
Suggested Quantity for Use
As a general guide use 1 large teaspoon of VegeSet to 1 pint of liquid. Sprinkle VegeSet over the cold liquid and gently bring to the boil, stirring briskly all the time.
gelling agent: carrageenan, acidity regulators: sodium citrate, potassium chloride.
Customer Reviews on Trustpilot