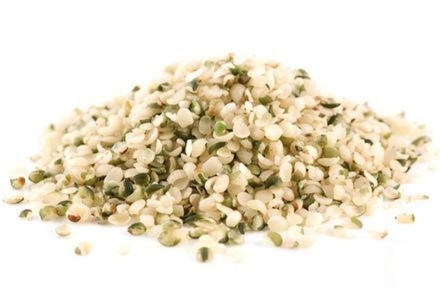 Hulled organic hemp seeds.
Special Offer: Was: £13.95
Last Batch 82756 Produced on Wed 29 Jan 2020 12:26. Best before End Oct 2020. Organic produce of China. Packed in the UK.
Organic Hulled Hemp Seeds(1kg) - Sussex Wholefoods
Special Offer: Was: £13.95
Shelled hemp seeds
Family sized pack
Organic, no added anything.
High in Protein, Dietary Fibre, Omega Fatty Acids, Essential Amino Acids, Iron, Magnesium and Potassium
Vegan, Gluten, Whey and Soy Free
Nutty taste, ready-to-eat.
Superb Raw Supplement for Vegans and Vegetarians.
These dehulled hemp seeds are ideal for sprinkling into cereals or other food for an omega 3 and omega 6 boost. They are highly nutritious and have a lovely nutty taste.
You may also like to try..
Ingredients:
Hemp seeds (hull removed).
Organic • Wheat-free • Does not naturally contain gluten • Vegetarian, Vegan • Dairy-free.
Special Offer: Was: £13.95
Related Categories

---

Hemp Seeds | Healthy Supplies
Sussex Wholefoods Seeds
Superfood Sale
Customer Reviews on Trustpilot
---