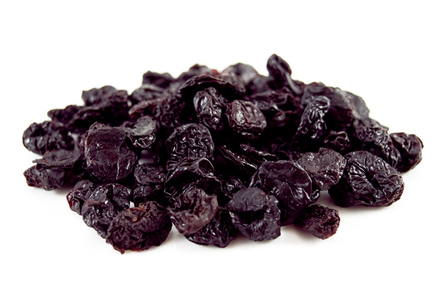 Last Batch 82216 Produced on Wed 8 Jan 2020 12:49. Best before End Jan 2021. Organic produce of Uzbekistan. Packed in the UK.
Sour Cherries, Organic 500g (Sussex Wholefoods)
Organic tart cherries - stoned
Organic produce.
Soft texture, sweet-tart taste.
No added sugar or preservatives.
Ready to eat, bake and cook with.
Packed in Sussex.
500g pack.
These semi-moist sour cherries are ideal for mixing into dark chocolate recipes, whether that be home made chocolate bars, brownies or cupcakes. Some people also like this juicy tart flavour mixed into muesli or porridge.
The deep red and purple pigments in the sour cherries contain antioxidants and much of this is retained even in dried forms.
The cherries will help to flavour and colour sauces in both sweet and savoury recipes. Sour cherries are popular with game such as Duck and Venison.
Ingredients:
Organic Dried Sour Cherries.
Please note, that whilst every effort has been taken to ensure no stones or stone fragments are present, some fragments may still remain.
Related Categories

---

Dried Cherries | Healthy Supplies
Sour Cherries
Sussex Wholefoods Fruit
Customer Reviews on Trustpilot
Product Recommendations
---