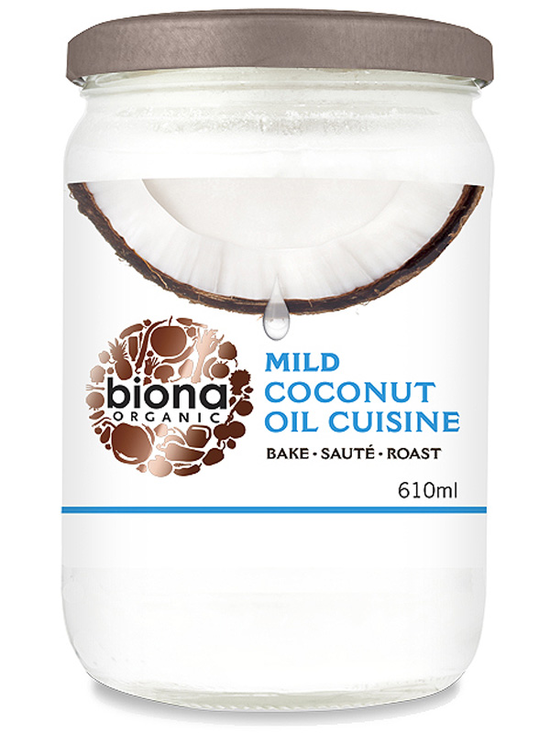 This oil has no taste or aroma of coconut.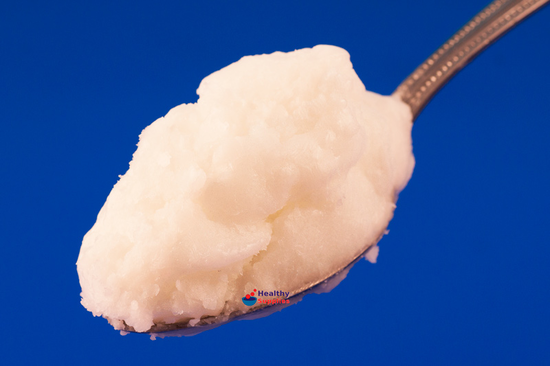 A low melting point makes it perfect for frying.
Cuisine Coconut Oil 610ml, Organic & Odourless (Biona)
Mild & Odourless Oil
100% Coconut Oil, unrefined
No coconut aroma.
No coconut flavour.
Use for baking, frying & roasting.
Low melting point, high smoke point.
Packed in an eco-friendly glass jar.
This coconut oil has had its odour and flavour remove by lightly steaming. This is perfect for savoury cooking where you don't want the coconut flavour, for example with a chinese stir fry or when roasting potatoes. Its low melting point makes it quick and easy to use in pastry and cake making.
Unrefined coconut oil still retains much of its nutritional value, being rich in beneficial fatty acids. This makes a suitable replacement for butter or margarine when wanting to modify the type of fat in our diet.
No chemical refining or bleaching is used to produce this oil.
You might also like to try..
Ingredients:
Certified Organic Coconut Oil.
Non-EU Agriculture.
For more information on our ingredients policy please see here
Nutritional Information
| Typical Values | Per 100g |
| --- | --- |
| Energy | 894kcal |
| Protein | 0g |
| Carbohydrate | 0g |
| of which Sugars | 0g |
| Fat | 99.85g |
| of which Saturates | 81.5-100g |
| Polyunsaturated fats | 1.0-2.7g |
| Monounsaturated fats | 5.0-10.2g |
| Caprylic Acid C:8 | 4.6-10.0g |
| Caprylic Acid C:10 | 5.0-8.0g |
| Lauric Acid C:12 | 45.1-53.2g |
| Myristic Acid C:14 | 16.8-21.0g |
| Palmic Acid C:16 | 7.5-10.2g |
| Stearic Acid C:18 | 2.0-4.0g |
Organic • Vegetarian, Vegan.
Customer Reviews on Trustpilot
Product Recommendations