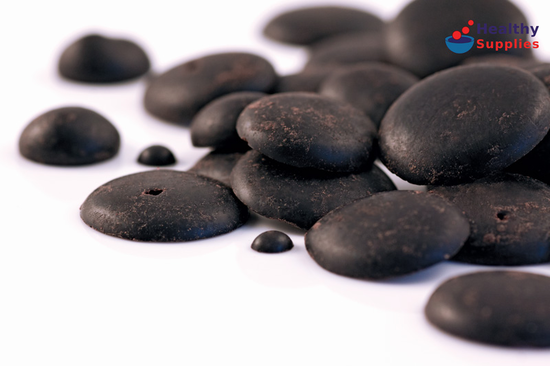 Sugar-free carob drops: an alternative to chocolate drops, ideal for baking.
Please note size/appearance may differ according to supplier.
Carob Drops 300g, No added Sugar (Sussex Wholefoods)
Drops of unsweetened Carob Chocolate
Perfect for drizzling, cooking and decorating.
Add to muffin and cupcakes mixes instead of chocolate drops.
Stir through porridge or add to muesli.
No sweeteners of any kind!
Dairy-free.
Handpacked in Sussex.
300g pack.
These drops of carob chocolate are unsweetened so that you can decide which sweetener, if any, to use in your cooking and baking. The drops are easy to melt down for making chocolate bars or a chocolate couverture (covering) for cakes and pastries.
Carob is naturally Caffeine-free, although it does contain traces of Theobromine - a mild stimulant. Many people who cannot tolerate Cocoa based chocolate, because of the high caffeine and theobromine content, find that carob makes an excellent alternative.
Ingredients:
Non-hydrogenated Palm Oil, Carob, Soya, Emulsifier (sunflower lecithin).
For more information on our ingredients policy please see here
Vegetarian, Vegan. Packed in a factory that also handles nuts, soya, sesame, eggs, milk, mustard, celery, wheat and gluten.
Customer Reviews on Trustpilot
Product Recommendations