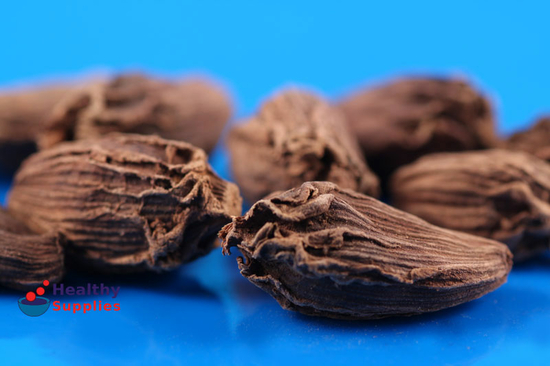 TRS whole black cardamoms (cardamom pods).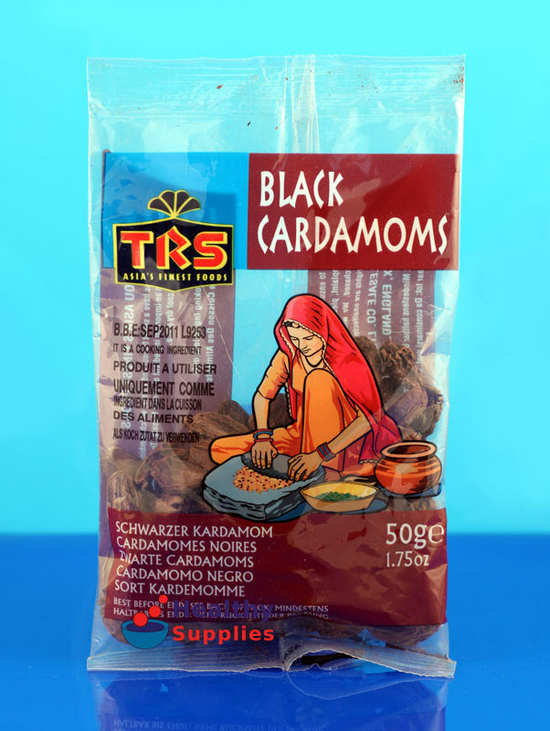 Cardamom: Black Cardamom [Whole] 50g (TRS)
Whole Aromatic Black Cardamoms in a 50g Bag
Has a fresh, cooling yet woody flavour suited to more rustic, spicy recipes.
Black cardamom is not sweet like its Green cousin.
Use in curries, casseroles and marinades.
The Black cardamom is a stronger, more intense flavour than the Green cardamom. though they are sometimes used in place of each other, the green version is more suited to sweet breads and desserts, whilst the black suits smoky and spicy flavours better.
Directions
Add 1 or 2 black cardamom pods to the cooking pot when making curry or rice. Cardamom has a strong, deep flavour that adds a real richness to curry.
Ingredients:
Black cardamom, whole.
For more information on our ingredients policy please see here
Vegetarian, Vegan.
Customer Reviews on Trustpilot
Product Recommendations