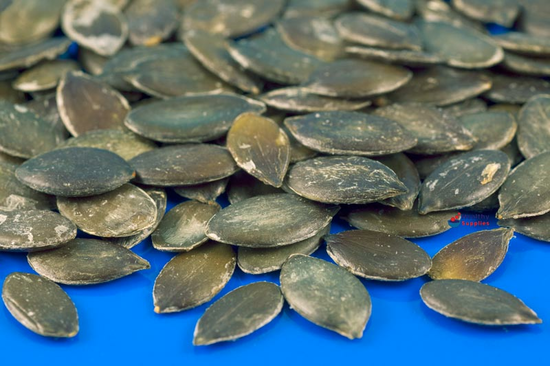 Austrian pumpkin seeds are larger than the Chinese ones,
and from a different type of pumpkin.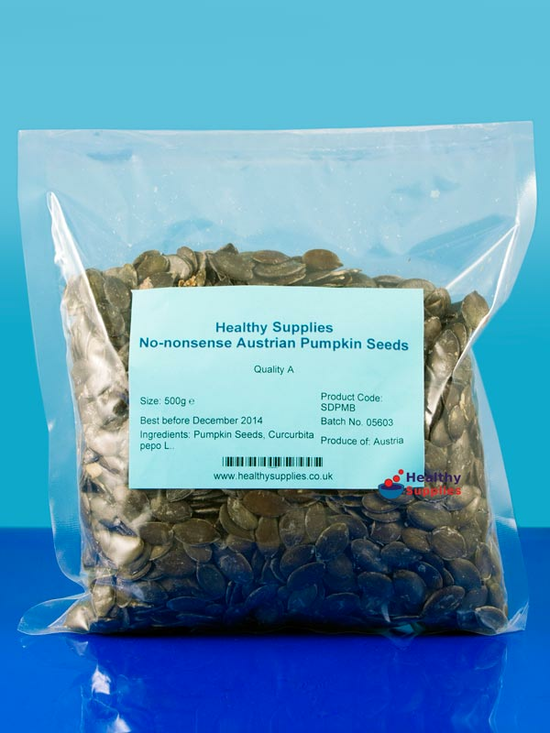 Austrian Pumpkin Seeds 500g (Healthy Supplies)
100% Dark Austrian Pumpkin Seeds
Aromatic, sweet & nutty taste.
Ripe skinless seeds grown in Austria.
Whole unbroken seeds.
Succulently crunchy.
No additives, no GMO
These special
Grade A
pumpkin seeds are grown in the Innviertal Region of Austria by five Co-operative farms near the river Pram. They are harvested each year in October. They are then washed, dried and filled into large bags. From there they are sorted into two groups - quality seeds and poor seeds. Only the quality seeds are used and the rest are rejected as unsuitable.
Other companies import seeds that they call Styrian, from China and offer them as Austrian Styrian seeds. Although these seeds are not the Styrian type, for which Austria is famous, they are still top quality tasting seeds guaranteed to be grown, harvested and processed in the Pramtal area of Austria.
Ingredients:
Pumpkin Seeds,
Curcurbita pepo L.
.
Produce of Austria.
For more information on our ingredients policy please see here
Vegetarian, Vegan. Packed in a factory that also handles nuts, soya, sesame, eggs, milk, mustard, celery, wheat and gluten.
Customer Reviews on Trustpilot
Product Recommendations