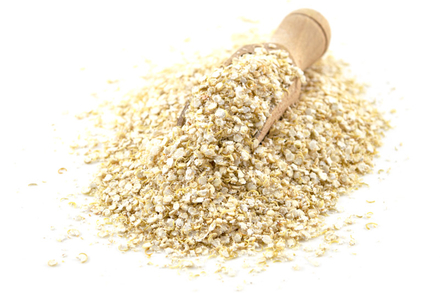 Organic Quinoa Flakes from Sussex Wholefoods.
Perfect for porridge, as an alternative to oats.
Special offer! Was: £10.99
Last Batch 82588 Produced on Wed 22 Jan 2020 12:24. Best before End Sep 2020. Organic produce of Bolivia. Packed in the UK.
Organic Quinoa Flakes(1kg) - Sussex Wholefoods
Special offer! Was: £10.99
Rolled Organic Quinoa
Pure quinoa flakes.
Guaranteed gluten-free.
Organic produce.
Use as a breakfast cereal.
Can be used to make porridge. An excellent alternative to oats.
Also ideal for stews and soups.
High in protein.
Free from additives and preservatives.
Packed in Sussex.
1kg pack.
Quinoa flakes are a high protein, high fibre pseudo cereal. It behaves similarly to oats and in its rolled form can be used as a breakfast cereal or used in sweet and savoury meals.
Guaranteed gluten-free. Ideal as a breakfast cereal or in porridge.
Directions
Use as a breakfast cereal. Quinoa flakes are very similar to small oat flakes. Simply pour on milk and eat!
To make porridge, heat water (or milk) in a pan and add the quinoa. Cook for about 10 minutes (or until the quinoa is soft).
Use as an alternative to barley in soups and casseroles.
Ingredients:
Organic quinoa 100%.
You might also like to try...
Nutritional Information
| Energy | 344 calories |
| --- | --- |
| Protein | 13.6g |
| Fat | 7.1g |
| Carbohydrates | 55.7g |
| Fibre | 11.5g |
Organic • Wheat-free • Does not naturally contain gluten • Vegetarian, Vegan • Dairy-free.
Special offer! Was: £10.99
Related Categories

---

Quinoa Flakes
Cereal Flakes
Sussex Wholefoods Cereals
Organic Quinoa
Customer Reviews on Trustpilot
Product Recommendations
---