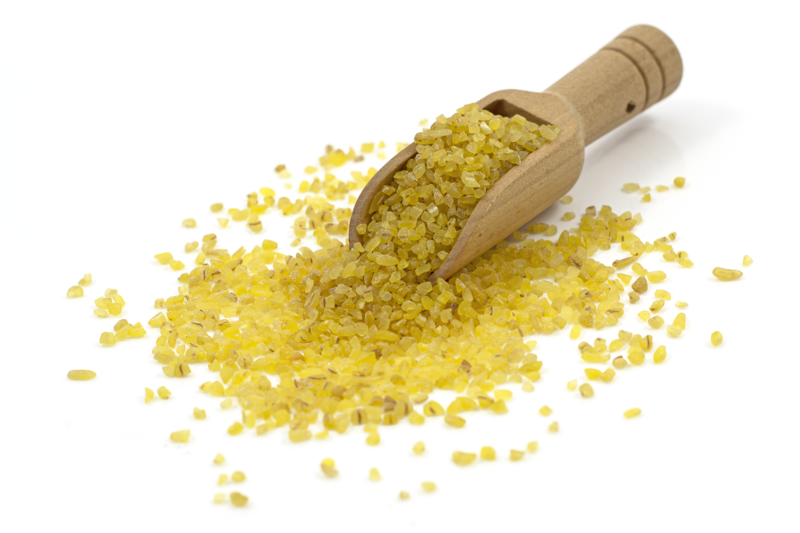 Organic Bulgur Wheat 25kg (Bulk)
Organic Bulgur Wheat Bulk-Size
Organic.
A mildly nutty flavour.
Packed with vitamins, minerals and fibre.
Fantastic alternative to rice and couscous.
Can be used in salads, replace rice, couscous and quinoa in recipes and also be used instead of porridge.
Popular in the Middle East, North Africa, Turkey and the Mediterranean.
Add to soups, stews and bread.
25kg.
Our organic bulgur wheat is not only nutritionally versatile, but it is also versatile for a number of recipes too. It will quickly become one of your kitchen staples. Bulgur wheat is full of vitamins, minerals and fibre. Some of these valuable nutrients are essential especially for anyone who may be feeling fatigued, such as iron, folate, vitamin B6, niacin, manganese and magnesium.
This makes it an incredibly healthy alternative with recipes that call for rice or couscous, or you can even use it as a breakfast option, when prepared in a similar way to porridge, with a milk of your choice.
You can use our organic bulgur wheat with soups, stews, in bread and as an alternative to breadcrumbs (especially in stuffing!) to help add those important vitamins and nutrients into your meals.
Bulgur wheat is also very high in fibre, making it a fantastic option for those wanting to reach their fibre goal needs. Incorporating bulgur wheat, along with all of its nutrients, into your diet may help with weight management, promoting healthier blood sugar levels and can help support a healthier heart.
This product may be sent to customers in the same form it arrives from our suppliers. If this is the case, it is not opened at our facility. Packaging methods and materials may vary - all food safety laws are strictly adhered to. Please contact us for more information.
100% Organic bulgur wheat.
Best Before Date and Country of Origin available on request.
| Typical Values | Per 100g |
| --- | --- |
| Energy | 346kcal |
| Protein | 9.2g |
| Carbohydrate | 69.6g |
| _of which sugars | 0.4g |
| Fat | 1.1g |
| _of which saturates | 0.1g |
| Fibre | 10.3g |
| Salt | 0.01g |
Organic • Vegetarian, Vegan.
Customer Reviews on Trustpilot