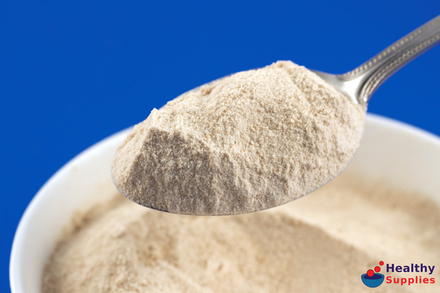 This banana powder is great for smoothies, milkshakes,
ice creams and desserts.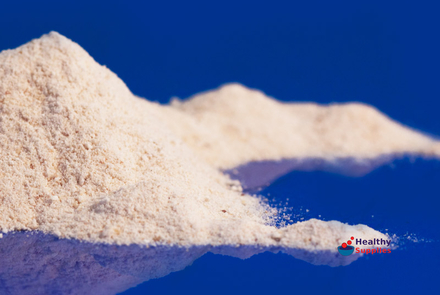 This product is temporarily out of stock.
Last Batch Produced on Fri 11 Aug 2017 8:09. Best before End Jun 2018. Produce of Guatamala. Packed in the UK.
Freeze-Dried Banana Powder 100g (Healthy Supplies)
This product is temporarily out of stock.
Banana Powder. No added sugar!
Pure banana powder. No added sugar!
Perfect for flavouring milkshakes, smoothies, yoghurt, sauces and custard.
A fine, light yellow powder.
This pure freeze-dried banana powder has no additives or sugar - it is just 100% banana.
Most commercial banana milkshake powders contain sugar and yellow colouring. This banana powder is different because it is 100% pure banana, and can be used to make healthier banana milkshakes (see directions below).
Banana powder has many other uses too. You can use it in smoothies or in desserts. If you want to flavour your custard, sprinkle onto yoghurt or make banana muffins, banana powder will give you great banana flavour.
Directions
Use this banana powder to make a healthy banana milkshake. Simply add 1 or 2 tablespoons of this banana powder to a glass of milk, mix thoroughly and sweeten to taste.
Use banana powder in smoothies. Begin by mixing the powder and a little bit of milk (or water) into a paste. Then add other fruits such as strawberries and other berries, or even add other fruit powders (diluted with water or milk).
Use this banana powder to flavour ice-creams and yoghurts. See our recipe suggestion below!
Ingredients
Banana powder, freeze dried. 100% pure banana!
Wheat-free • Does not naturally contain gluten • Vegetarian, Vegan • Dairy-free.
This product is temporarily out of stock.
Related Categories

---

Bananas
Freeze-Dried Fruit
Fruit Powders
Create Your Own Smoothie
Freeze-Dried
Healthy Supplies Freeze Dried Powder
Customer Reviews on Trustpilot
Product Recommendations
---