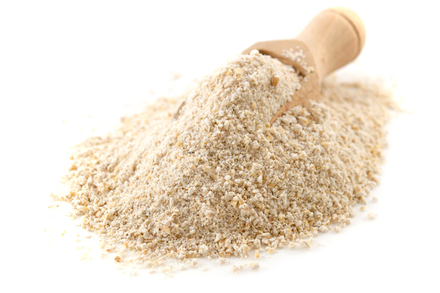 Oatmeal can be used to make porridge,
in biscuit and bread recipes, and more.
Economy fine oatmeal!
Last Batch Produced on Mon 18 May 2020 9:58. Best before End Sep 2021. Produce of UK & EU. Packed in the UK.
Fine Oatmeal 1kg (Sussex Wholefoods)
Economy fine oatmeal!
Bulk Bag of Finely Ground Oats
100% Oatmeal.
No additives or preservatives.
Wholemeal, ground oats.
Fine Oatmeal is a versatile cupboard ingredient. This form of the grain is traditional used to make a smooth porridge.
The finely ground wholegrain or oat groats are helpful to those who are looking for an oat-based breakfast, but who perhaps find it hard to digest the Jumbo or the more traditional style Porridge Oats. The oats still contain the fibre but are already broken down a little. The porridge will have a softer pleasant texture, more popular with children, for example.
3 ways to use Fine Oatmeal
Ideal for making a smooth porridge.
Add to biscuits and bread to add fibre and nutrition.
Use instead of white breadcrumbs when making meatballs, burgers and coating fish.
Ingredients:
Fine Oatmeal (Stabilised). Produce of the UK.
Please note, all Healthy Supplies products will soon become part of our Sussex Wholefoods range. There is a transition period when you might receive either Healthy Supplies or Sussex Wholefoods product. This is just the change of the label, ingredients remain unchanged.
For more information on our ingredients policy please see here
Vegetarian, Vegan.
Economy fine oatmeal!
Related Categories

---

Oat Flour & Oatmeal
Sussex Wholefoods Cereals
Healthy Supplies Rice Grains
All Oat Products
Customer Reviews on Trustpilot
Product Recommendations
---