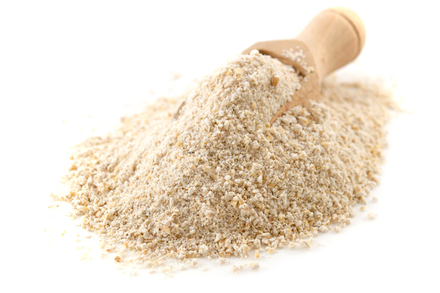 Oatmeal can be used to make porridge,
in biscuit and bread recipes, and more.
Economy fine oatmeal!
Last Batch 76954 Produced on Thu 4 Jul 2019 14:07. Best before End Jul 2020. Produce of UK & EU. Packed in the UK.
Fine Oatmeal 1kg (Healthy Supplies)
Economy fine oatmeal!
Bulk Bag of Finely Ground Oats
100% Oatmeal.
No additives or preservatives.
Wholemeal, ground oats.
Fine Oatmeal is a versatile cupboard ingredient. This form of the grain is traditional used to make a smooth porridge.
The finely ground wholegrain or oat groats are helpful to those who are looking for an oat-based breakfast, but who perhaps find it hard to digest the Jumbo or the more traditional style Porridge Oats. The oats still contain the fibre but are already broken down a little. The porridge will have a softer pleasant texture, more popular with children, for example.
3 ways to use Fine Oatmeal
Ideal for making a smooth porridge.
Add to biscuits and bread to add fibre and nutrition.
Use instead of white breadcrumbs when making meatballs, burgers and coating fish.
Ingredients:
Fine Oatmeal (Stabilised). Produce of the UK.
Wheat-free • Does not naturally contain gluten • Vegetarian, Vegan • Dairy-free.
Economy fine oatmeal!
Related Categories

---

Oat Flour & Oatmeal
Healthy Supplies Rice Grains
All Oat Products
Customer Reviews on Trustpilot
Product Recommendations
---