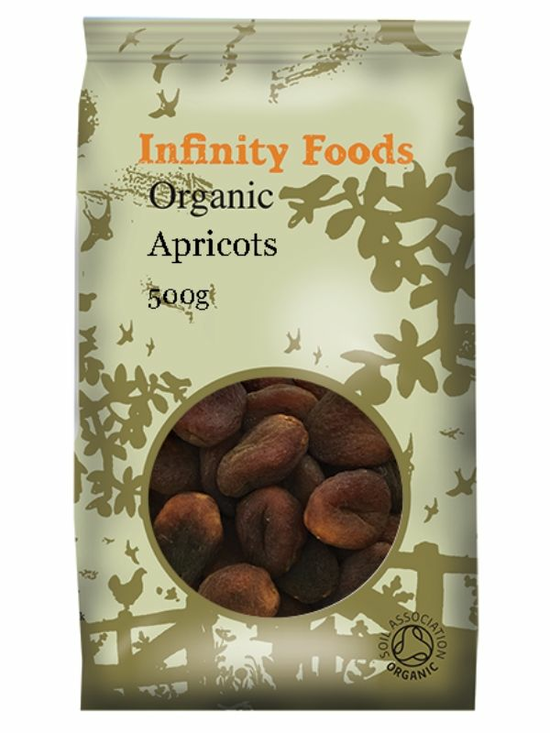 These dried apricots have a very natural taste,
because they are preservative-free.
Dried Apricots, Unsulphured Organic, 500g (Infinity Foods)
Unsulphured Dried Apricots
Organic dried apricots.
Preservative-free.
These dried apricots are preservative-free. They are naturally dark because they do not contain sulphur dioxide, which is used as a preservative in the "normal" orange dried apricots.
They are also more natural-tasting as a consequence.
The Taste Test
These preservative-free dried apricots do taste much more natural than the regular, bright yellow apricots. These are sulphur-free, and you can taste the natural tannins coming through which really add to the flavour. Once one gets used to the fact that dried apricots are naturally dark, it's hard to understand the need for preservatives.
These apricots would work well as a snack on their own. They also make a guest appearance in the organic fruit salad. A similar alternative for adding to muesli would be the chopped dried apricots, which are more bite-size.
Ingredients:
Organic apricots 100%. These apricots were grown in Turkey.
For more information on our ingredients policy please see here
No preservatives.
Also see our Dried Apricots Nutritional Information page.
Organic • Vegetarian, Vegan.
Customer Reviews on Trustpilot
Product Recommendations