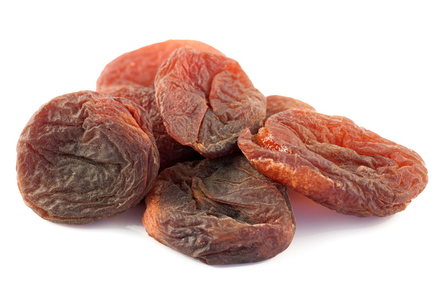 Easy to combine into sweet snacks; add to a tagine too!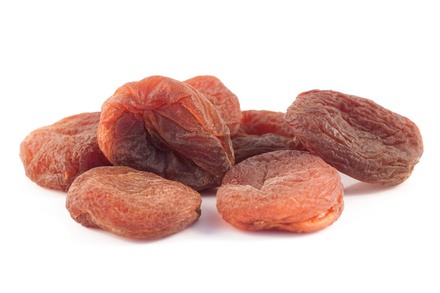 This product is temporarily out of stock, but you can try
Organic Apricots (1kg) - Sussex WholeFoods
instead
Last Batch Produced on Thu 26 Mar 2020 15:56. Best before End Dec 2020. Produce of Turkey. Packed in the UK.
Apricots 1kg (Sussex Wholefoods)
Medium Sized Whole Apricots
Unsulphured apricots.
Whole fruits.
No additives, no preservatives, no water.
Just 100% apricots!
Naturally dark, these are superior to the orange ones!
Packed in the UK.
1kg pack.
These dried apricots are naturally flavoursome. They are perfect for snacking as well as adding natural sweetness to a variety of recipes.
100% pure apricots with no preservatives! If you are accustomed to eating the brightly coloured orange dried apricots then we urge you to try these. Unsulphured apricots have a smooth sweetness with a toffee-like flavour and no bitter aftertaste!
Try replacing the sugar in a recipe with some of these apricots whizzed up in a blender. They will also add natural sweetness and fibre to porridge or muesli.
Ingredients:
Apricots, unsulphured.
Produce of Turkey
Please note, all Healthy Supplies products will soon become part of our Sussex Wholefoods range. There is a transition period when you might receive either Healthy Supplies or Sussex Wholefoods product. This is just the change of the label, ingredients remain unchanged.
For more information on our ingredients policy please see here
Nutritional Information
| Typical Values | Per 100g |
| --- | --- |
| Energy | 241 kcal |
| Protein | 3g |
| Carbohydrates | 63g |
| _of which sugars | 53g |
| Fat | 1g |
| Fibre | 7g |
| Vitamin A | 72% |
| Vitamin C | 2% |
| Calcium | 6% |
| Iron | 15% |
Vegetarian, Vegan.
Related Categories

---

Dried Apricots | Healthy Supplies
Healthy Supplies Fruit
Sussex Wholefoods Fruit
Healthy Supplies Value Range
Customer Reviews on Trustpilot
Product Recommendations
---