---
20 October 2017
Our popular freeze dried raspberries are now on sale. For a limited time only! Freeze-dried raspberries are pure raspberries that are dehydrated to one seventh of their original weight with no additives or nasty stuff. They can be reconstituted as desired, with less than 20g making up one of your "five-a-day". They melt in the mouth and have the sour sweetness of raspberries: all the flavour is there. More Info >
---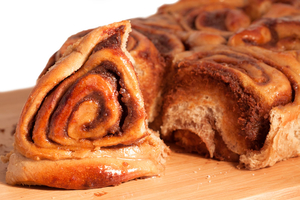 6 October, 2017
Try making these amazing pumpkin and cinnamon swirls! Made with real pumpkin, they have a bready texture and are perfect for eating round a warm bonfire. Sweetened with coconut sugar. Cooked here by our resident foodie Dominic! More Info >
---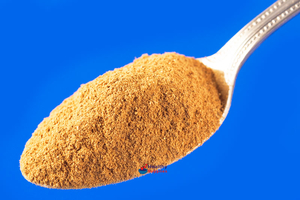 4 October, 2017
Back in stock! This lovely organic Ceylon cinnamon powder is ideal for a range of sweet and savoury uses. Ceylon cinnamon is also known as "true cinnamon", and is very different from cassia, which is often sold as cinnamon. This cinnamon has a delicate sweetness and is particularly good in desserts, but can also be used in curries. Organic produce of Sri Lanka (of course!). More Info >
---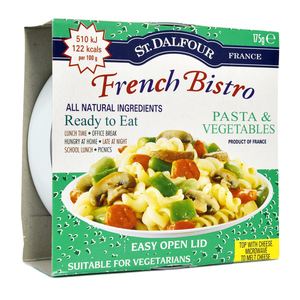 2 October, 2017
The St Dalfour range includes pre-prepared healthy snack pots, gourmet pitted prunes and chestnuts, and low-sugar spreads sweetened naturally with grape juice. More Info >
---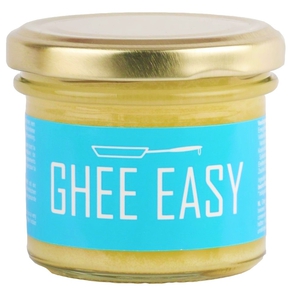 29 September, 2017
We've added the Ghee Easy range to our website - organic ghee as used in Indian cooking. Produced in the Netherlands, this ghee has a rich flavour and a high smoke point making it suitable for frying. In 4 sizes from 100g to 850g. More Info >
---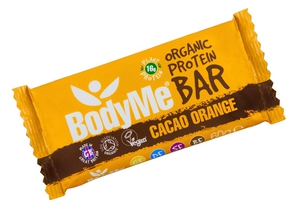 14 September, 2017
The BodyMe range are an exciting new range of organic vegan protein powders. The snack bars - in 3 flavours - contain 16g of protein each, and the powders are 66% protein! More Info >
---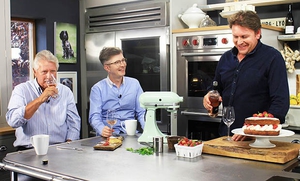 12 September, 2017
Celebrity TV chef James Martin has hit out at food bloggers who offer health advice. In an interview with Radio Times, James says, ""All of a sudden they're preaching about health food and telling people what to eat. I don't agree with that. You're not a doctor so keep your mouth shut. You're not even a cook. I don't know what you are!". More Info >
---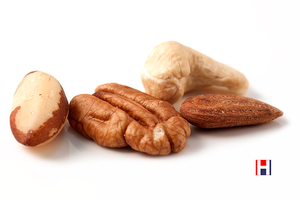 12 September, 2017
We feel sad about the price of nuts. Nut prices have gone, quite literally, nuts in the last year, caused primarily by reduced rainfall in the Amazon which has led to a low Brazil nut yield. This has had a knock-on effect as other nuts are in increased demand due to the high price of Brazils. Cashew nuts, pine nuts, walnuts and pecan nuts are particularly affected. More Info >
---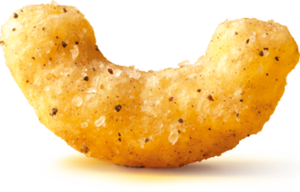 8 September, 2017
The Hippeas range are a chickpea-based puff crisp, similar to maize-based puffs, but higher in protein. They are from organic produce and are low in calories. Four flavours! Cheese & Love, Sweet & Smokin', In Herbs we Trust, and Far-Out Fajita. More Info >
---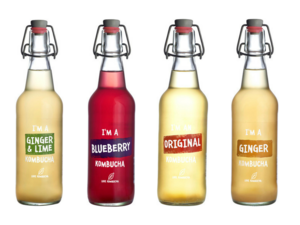 7 September, 2017
Love Kombucha have created an amazing range of naturally fermented kombucha drinks. They are vegan-friendly and have no added sugar or additives. Available in four flavours, these lightly sparkling drinks can help promote good gut health! Click to check out the full range now. More Info >
---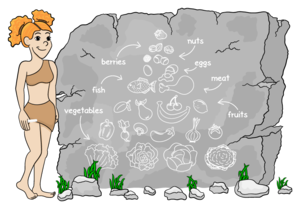 6 September, 2017
We unpick the Paleo Diet: the potential benefits, potential drawbacks and how to incorporate the ideas behind the Paleo Diet into your everyday life. More Info >
---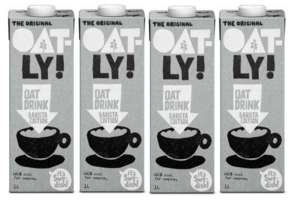 5 September, 2017
We have slashed the price of the super popular Barista Oat Milk (Oatly) by 30%! This creamy oat-based milk can be whipped and foamed like real milk. Unlike other milk substitutes, it doesn't separate when added to tea or coffee. Its just amazing. Be quick, offer only on whilst stocks last! Snap up a bargain today. More Info >
---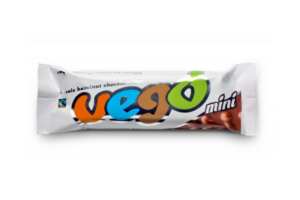 5 September, 2017
The popular brand of vegan chocolate is now in stock at Healthy Supplies. This melt-in-the-mouth chocolate is dairy-free and vegan-friendly. Made from the finest fairtrade, organic ingredients. Available in bars and truffles. More Info >
---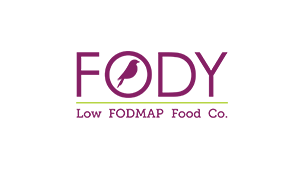 1 September, 2017
The new FODY range is designed by sufferers of IBS in order to help people who need to follow a low-FODMAP diet. The range includes spice blends, sauces, snacks, soup bases and trail mixes. In particular, the range is free from onion and garlic, and provides great flavoursome alternatives in their spice blends. More Info >
---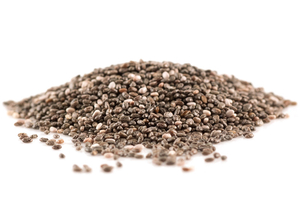 29 August, 2017
Chia seeds are often talked about as a health food, but why? Here are the most important facts, including nutritional and usage information.
---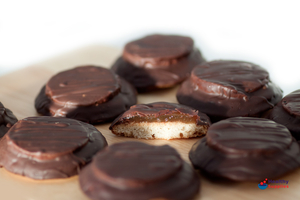 25 August, 2017
The Great British Bake Off starts on Tuesday, August 29th! Gluten-free recipes are sure to feature at some point, so we thought we would share some of our favourite gluten-free bakes!
Don't forget to check out our extensive gluten-free range of ingredients on our website for all your baking needs!
More Info >
---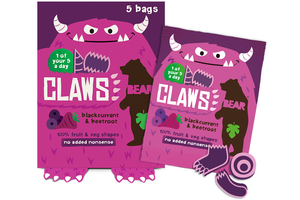 25 August, 2017
Lunchbox-friendly snacks for kids - including:
Healthy drinks such as coconut water, dairy-free milks and pure fruit smoothies.
Real fruit snacks for kids - of of your five-a-day!
Savoury crisps made from bananas.
Popcorn.
Baby and toddler foods that are actually so tasty, older children will want to eat them!
In accordance with most schools' regulations, these snacks are all nut-free!
More Info >
---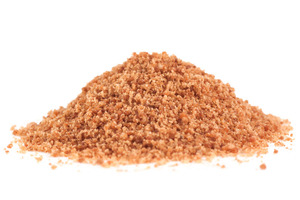 23 August, 2017
A lot has been said about coconut sugar, but what do we at Healthy Supplies say? Here's what we think! More Info >
---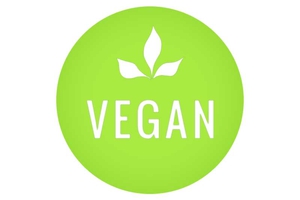 23 August, 2017
We've now collated our vegan range into a more manageable section! We provide many of the hard-to-find ingredients that vegans love, together with vegan-friendly snacks and protein powders. We're here to support you! More Info >
---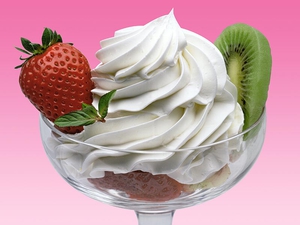 21 August, 2017
Becoming vegan used to mean being forced to give up anything that tasted like cheese, eggs, milk and cream, but with more people adopting vegan lifestyles, more minds are working together to replicate these tastes with astonishing accuracy.
New culinary techniques, and increasing numbers of canny chefs putting their heads together and experimenting in the kitchen mean that vegan versions have been created that - whisper it - might just be better than the original thing!
Here are five of our favourites... More Info >
---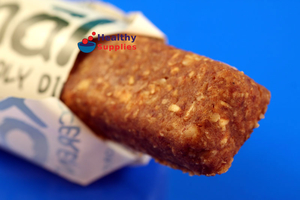 18 August, 2017
Claim your free Nibble Apple Pie Oat Bar 30g (Nakd) now!
For a limited time only, we are giving each customer a FREE Nibble Apple Pie Oat Bar 30g (Nakd)
All you need to do is add one bar to your basket! One free bar per order, whilst stocks last. More Info >
---
14 August, 2017
Freeze-dried fruit is a great way to incorporate more fruit into your diet. It is dried in a unique way that freezes and removes the water from the fruit. The freeze-drying process also extends the shelf life of normally highly perishable foods, such as raspberries and strawberries.
We have a wide range of freeze-dried fruit and herbs that can be used in a similar way to their fresh versions as well as new and exciting uses. For example, freeze-dried fruit powders are particularly useful in recipes where the fresh version would have too much water. This the lack of water provides a concentrated flavour and natural food colouring.
These wonderfully versatile ingredients can be used in a variety of dishes from confectionery to cakes, to bread and drinks!
Here are 10 recipes showing you different ways to use freeze-dried fruit...
More Info >
---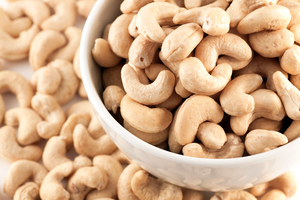 11 August, 2017
Cashew nuts are such a versatile cooking ingredient. Their naturally creamy texture is perfect for making dairy-free cream, ice-cream, milk and cheese. They also make a great addition to stir fries and curries.
Cashew nuts are a good source of magnesium and copper, and have around 18% protein. They have a low fat content of 43%, mostly from unsaturated fatty acids. In particular, cashew nuts are high in oleic acid, which is also one of the defining constituents of olive oil. Cashew nuts are also a great source of potassium, iron and zinc.
Here are some of the ingenious ways cashew nuts can be used...
More Info >
---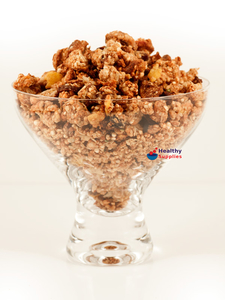 7 August, 2017
Quinoa grain is often thought of as an alternative for couscous or rice. But it is such a versatile grain, it can also be used for sweet recipes too! Here we show you examples of how you can enjoy quinoa for breakfast!
We stock a wide range of quinoa products including: flakes, whole grain, puffs and much more! Be sure to check out the full range at Healthy Supplies!
Here are our top ten quinoa breakfast recipes!
More Info >
---
---
Customer Reviews on Trustpilot
---