CHIA SEEDS FACTSHEET
A natural superfood, chia seeds are high in fibre and Omega-3s, and make excellent natural nutritional supplements.
Add to homemade muesli and snack mixes for extra crunch and a nutty flavour, or use to top cereals and desserts. You can also incorporate seeds in your cooking and baking for added nutrition. Check out some other amazing facts that you may not have known about this wonder seed!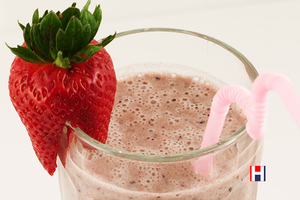 Chia Seeds form a gel when wet.
The secret of chia seeds is that once moistened, they form a thick gel which bulks up meals and makes them more substantial – taking a long time to digest and thus keeping you fuller for longer without adding significant calories. Add to smoothies, sprinkle over breakfast cereals – just a teaspoonful or two is enough.
Try this chia and flax smoothie made with chia seeds, flax seeds, almond milk and lucuma.
Chia seeds are 20% protein, which is comparable to fish. Protein helps you to stay fuller for longer, thus contributing to chia seeds' extraordinary ability to stave off hunger.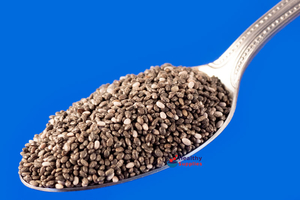 The fibre content of chia seeds, together with the "gel effect" described above, helps to regulate your digestive system.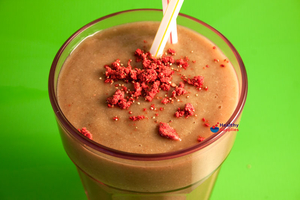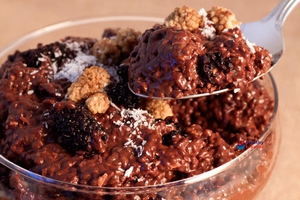 They can be made into puddings.
When you add chia seeds to water they create a gel. This gel is the perfect base to create puddings! It allows you to create a creamy texture without adding milk or gelatin!
They can also be made into porridge, in a similar manner.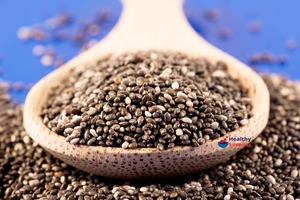 You can just eat chia seeds by the handful.
Eat a handful of chia seeds before running or exercising – they make a filling snack!
If you eat chia seeds on their own, always accompany them with a glass of water for best results.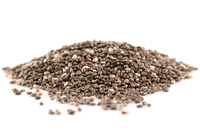 Nutritional Information
| Typical Values | Per 100g |
| --- | --- |
| Energy | 444 calories |
| Protein | 21.2g |
| Carbohydrates | 4.9g |
| _of which sugars | 0.8g |
| Fat | 27.9g |
| _of which saturates: | 2.6g |
| __Mono-unsaturated fats | 1.7g |
| __Poly-unsaturated fats | 22.1g |
| _of which n-3 fats (Omega 3) | 16.7g |
| __n-6 fats (Omega 6) | 4.8g |
| __n-9 fats (Omega 9) | 1.6g |
| Fibre | 33.7g |
| Sodium | 0g |