QUINOA BREAKFAST RECIPES
Quinoa grain is often thought of as an alternative for couscous or rice. But it is such a versatile grain, it can also be used for sweet recipes too! Here we show you examples of how you can enjoy quinoa for breakfast!
We stock a wide range of quinoa products including: flakes, whole grain, puffs and much more! Be sure to check out the full range at Healthy Supplies!
Here are our top quinoa breakfast recipes!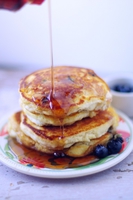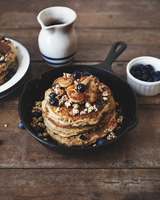 This gluten-free Granola uses smooth peanut butter and two types of dried bananas to create a delicious breakfast cereal. There's protein to be found in the nuts and quinoa; complex carbohydrate in the oats and omega oils contained in the shelled hemp seeds.