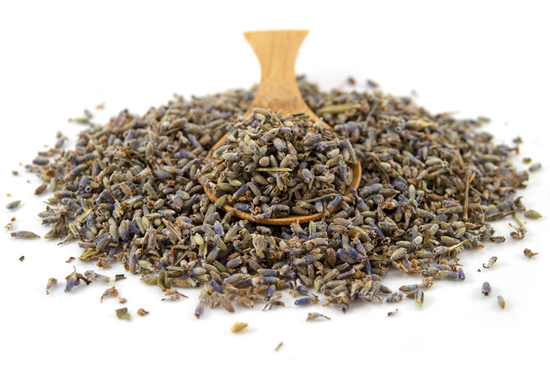 This product now comes in
100% recyclable packaging.
Best Before Date and Country of Origin available on request
Organic Lavender Flowers 1kg (Sussex Wholefoods)
100% Organic Lavender Flowers
Certified organic.
Use to decorate cakes, cupcakes and biscuits.
Adds a unique flavour to baking.
Infuse with other herbs for a soothing tea.
Packed in Sussex.
1kg bulk pack.
Directions
Lavender tea: Lavender flowers can be used to make a soothing tea. Infuse 2 teaspoonfuls of lavender flowers in boiling water for 2-3 minutes. Add lemon and honey according to taste. Lavender tea is a relaxing drink and is often taken when suffering from minor ailments.
In herbal infusions: Mix with camomile flowers or into other herbal infusions. A pinch of lavender works especially well in Earl Grey tea.
Baked into cakes and biscuits: Lavender flowers can be baked straight into cakes and biscuits, where they lend a floral aroma. Soak before adding to the mix.
In desserts: Lavender can be used to flavour desserts. Typically, they are used to infuse flavour into sauces or creams, before being strained out just before serving.
Household use: These lavender flowers can, of course, be used to keep laundry fresh or in pillows.
Ingredients:
Organically grown Lavender Flowers [
Lavandula angustifolia]
(Last Batch packed: produce of Bulgaria). Contains some leaves and stalks. For more information on our ingredients policy please see here
Organic. Packed in a factory that also handles nuts, soya, sesame, eggs, milk, mustard, celery, wheat and gluten.
Customer Reviews on Trustpilot