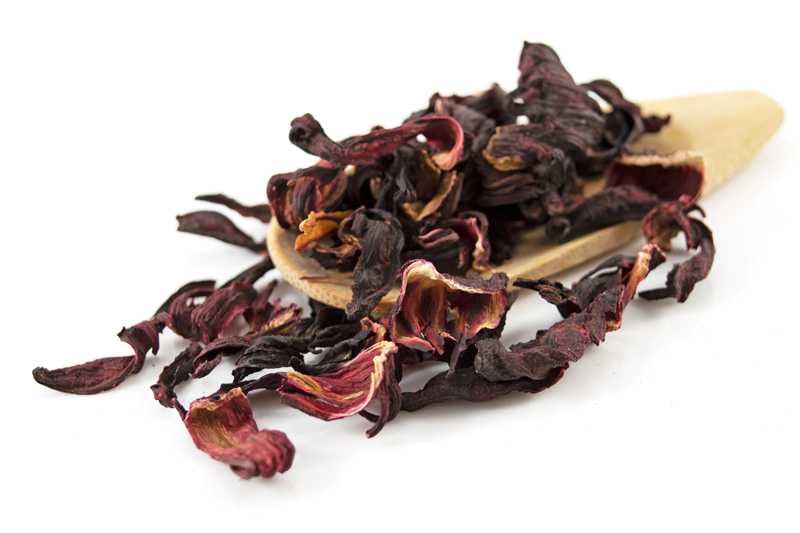 Organic Hibiscus Flowers 1kg (Bulk)
Dried Hibiscus Flower Petals
Organic hibiscus flowers.
1kg pack.
Makes a soothing infusion.
Tangy, fruity flavours.
Used in drinks and jellies.
These hibiscus flower petals come from the Roselle plant which is a species of hibiscus which looks like a scruffy shrub and not like the exotic flowers we may see on holiday!
Nevertheless this plants produces flavoursome flowers that have been brewed into a vibrant, refreshing tea for centuries in North Africa.The flavour of hibiscus is complimented and enhanced by the inclusion of rose hip when making a herbal tea.
An infusion of hibiscus flowers adds flavour to jam, jelly and desserts such as Granita. Spices such Ginger, Allspice and Cinnamon all work well with hibiscus.
Directions for a basic infusion
Use recently boiled water.
Spoon 1-2 teaspoons per person in a teapot or mug.
Allow to brew for 3-4 minutes before removing the petals.
Add honey or other sweet syrup to taste if you wish.
This product may be sent to customers in the same form it arrives from our suppliers. If this is the case, it is not opened at our facility. Packaging methods and materials may vary - all food safety laws are strictly adhered to. Please contact us for more information.
100% Hibiscus sabdariffa flowers.
Best Before Date and Country of Origin available on request.
Organic • Vegetarian, Vegan.
Customer Reviews on Trustpilot