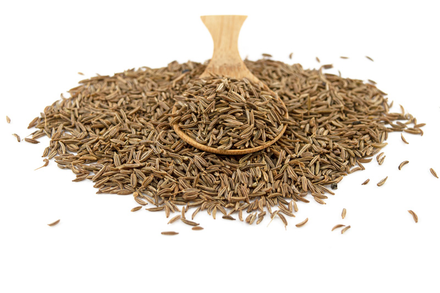 Special Offer: Was: £24.50
Last Batch 88025 Produced on Tue 2 Feb 2021 13:59. Best before End Jan 2023. Organic produce of Egypt. Packed in the UK.
Organic Caraway Seeds 1kg (Bulk)
Special Offer: Was: £24.50
Organic Caraway Seeds
Caraway seeds have a flavour similar to liquorice or aniseed, though less intense.
Use on vegetables, in pickles and in soups.
Also used for chewing.
Use caraway seeds in cooking vegetables, breads and soups. Caraway is full of flavour, and a teaspoonful is usually sufficient for a whole vegetable pot.
5 Ways To Use Caraway Seeds
On greens: Caraway Seeds can be sprinkled onto vegetables including cabbage, potatoes and other greens.
Sauerkraut: Caraway Seeds are commonly used in Sauerkraut, a cabbage-based dish traditional in parts of Europe. Typical spices used include caraway seeds, bay leaves and black pepper, dill and juniper berries.
In vegetable broth: Sprinkle a teaspoonful of caraway into a vegetable broth
In breads: Caraway seeds are traditionally mixed with other seeds and baked into breads and buns.
Chewing: Caraway seeds have a flavour similar to aniseed, and are often chewed on their own, like chewing gum. This is popular in India and other parts of the East. It freshens the mouth and promotes good digestion and well-being.
Ingredients:
Caraway seeds, organic. Produce of Egypt.
For more information on our ingredients policy please see here
Organic.
Special Offer: Was: £24.50
Customer Reviews on Trustpilot
---