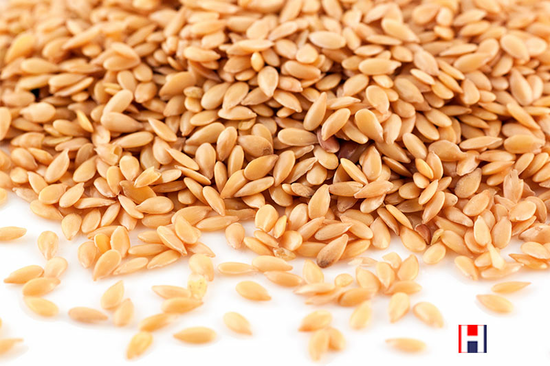 Best Before Date and Country of Origin available on request
Golden Linseed 25kg (Bulk)
100% Whole Golden Flaxseed (Linseed)
Whole seeds to sprinkle into recipes.
Ideal combination of soluble and insoluble fibre.
Rich in omega oils and protein.
Adds nutrition to bread, smoothies and breakfast.
Golden linseed or flax is a pale yellow-brown seed with a lighter flavour than the brown version. This makes it versatile for sweet and savoury cooking. This is a good beginners seed for those wanting to improve their digestion, add texture and a delicate nuttiness to their meals.
Directions
Breakfast: Sprinkle into muesli or over porridge for a daily omega-3 boost!
Smoothies: These flax seeds are great to blend into smoothies. They thicken the smoothie and make them extra-nutritious.
Breads: Add flax seeds to seeded loaves for extra nutrition and nuttiness.
Crackers: Flax seeds can be used to make crackers. Once the flax seeds are wet, they can be rolled into sheets and will stick together when dry.
Ingredients:
Whole Golden Linseed.
*Note that flax seeds and linseed are the same thing!
For more information on our ingredients policy please see here
Customer Reviews on Trustpilot