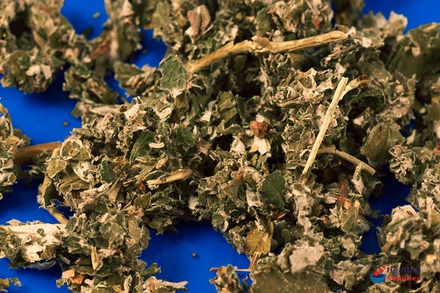 A fruity infusion popular with pregnant women.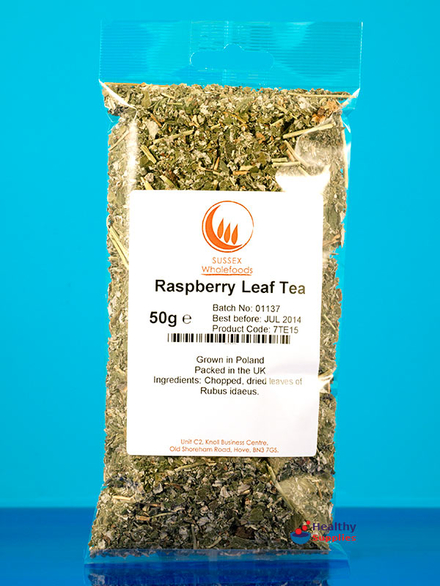 Last Batch Produced on Mon 11 Sep 2017 14:12. Best before End Jun 2019. Produce of Poland. Packed in the UK.
Raspberry Leaf (Loose Tea) 50g (Sussex Wholefoods)
Dried Raspberry Leaves
Pure and ready to make Raspberry Leaf Tea
Popular with pregnant women who may find it helpful from 38weeks onwards & for labour.
Fruity flavour that combines well with Rosehip & Hibiscus for a herbal infusion.
The leaves of the
Rubus idaeus
(European Red Raspberry) are a commonly known as a herbal remedy for women in the latter stage of pregnancy. It is claimed that drinking several cups a day of Raspberry Leaf Tea a few weeks before your due date, will help shorten the second stage of labour. The research into whether this is really true is ongoing!
For the rest of us this is a lovely fruity infusion that can be used on its own to soothe and relax, when drunk warm. Try mixing up cold with lemon juice and your chosen sweetener for a refreshing Raspberry Leaf Iced Tea.
Raspberry Leaf also combines well with other berries and fruity flavours. Infuse and add to jellies and other summer puddings.
Directions
Using a teapot or jug, mix a teaspoonful of leaves with boiling water. Stir well and leave for 5 minutes. Pour into a cup (ideally through a strainer) and enjoy a relaxing raspberry leaf tea!
Ingredients:
Chopped, dried leaves of Rubus idaeus. (Produce of Poland)
Flavours that Complement Raspberry Leaf
Vegetarian, Vegan • Dairy-free.
Related Categories

---

Drinks
Raspberry Leaf Tea
Loose Herbal Tea and Flowers
Herbs
Sussex Wholefoods Herbs & Spices
Customer Reviews on Trustpilot
---