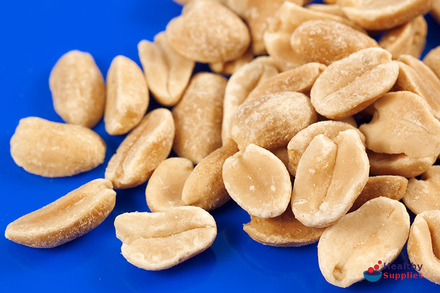 Healthy roasted peanuts: no salt, no coatings, no oil!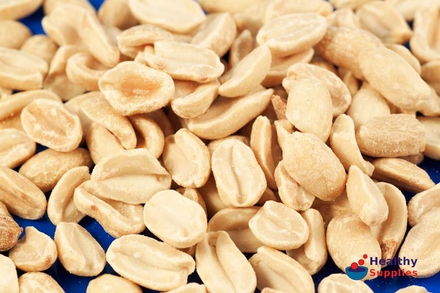 Last Batch Produced on Fri 20 Oct 2017 8:13. Best before End Apr 2018. Produce of Vietnam. Packed in the UK.
Roasted Peanuts With No Salt 1kg (Sussex Wholefoods)
Unsalted, Roasted Peanut Halves
Healthy roasted peanuts!
No salt, no oil, no coatings.
Ready to eat
Popular snacking nut
Just as tasty as salted peanuts!
These peanuts taste virtually the same as their naughtier cousins the salted, dry roasted nuts you sometimes find in your local bar or public house! They have a satisfying savoury flavour with no added salt, no sugar or additives whatsoever. Nothing at all is added to create this taste. They are just roasted with nothing else added or done to them!
Perfect for snacking and adding to your cooking and baking.
Other ways of using these peanuts:
Blitz in a blender with Chickpeas to make a Nigella's fantastic Peanut Butter Houmous even tastier!
Garnish your Pad Thai with a handful of these.
Mix into flapjacks for a nutritious, high protein snack.
Ingredients:
Air roasted peanuts.
Once opened keep in an airtight container or seal your bag with a freshness clip.
Wheat-free • Does not naturally contain gluten • Vegetarian, Vegan • Dairy-free.
---
Related Categories

---

Peanuts
Peanut Halves & Whole
Roasted Nuts With No Salt
Sussex Wholefoods Nuts
Customer Reviews on Trustpilot
Product Recommendations
---