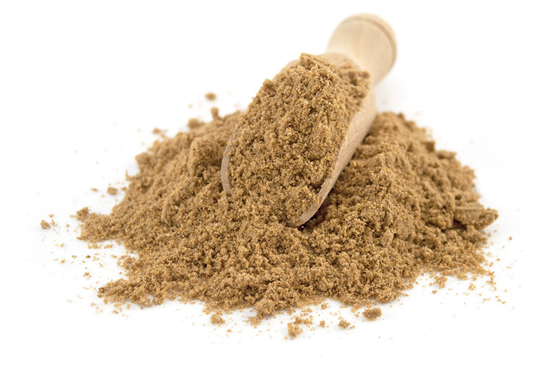 Last Batch 106702 Produced on Thu 26 May 2022 14:26. Best before End Oct 2022. Organic produce of Czech Republic. Packed in the UK.
Organic Ground Coriander 100g (Sussex Wholefoods)
Organic Coriander Powder
High-quality, organic produce.
Typically used in Indian curries.
Also known as "dhania" or "ground coriander".
Packed in Sussex.
100g pack.
This coriander powder is of notably high quality and has a deep aroma that will work in any curry. Coriander is a "flavour" spice rather than a heat spice, and is one of the basic flavours of Indian cooking.
Directions
To use coriander in curries, simply add a few tablespoonfuls of this powder according to taste. Coriander powder is typically added when adding the liquid to the curry, so that the powder becomes moist and can cook without burning. Coriander also has a thickening effect and can therefore be added to "rescue" a runny curry!
5 Ways To Use Coriander Powder
Coriander powder is used in almost all Indian curries. Allow for around half a tablespoonful per person, depending on taste.
Coriander is one of the spices in garam masala. To make a typical garam masala mix, use coriander powder, cassia, black pepper, star anise and turmeric.
Coriander powder can be used to thicken sauces and curries if they are too runny or thin.
Coriander can also be used as a flavouring in breads, particularly Indian breads. Just a little is needed in the dough.
Coriander is used extensively in Mexican cuisine. They actually have a different sort of native coriander in Mexico, but they use Mexican and Indian coriander interchangeably. Use coriander in Mexican chilli and salsa dips.
Ingredients:
Organic Coriander Powder.
For more information on our ingredients policy please see here
Organic • Vegetarian, Vegan. Packed in a factory that also handles nuts, soya, sesame, eggs, milk, mustard, celery, wheat and gluten.
Customer Reviews on Trustpilot
Product Recommendations