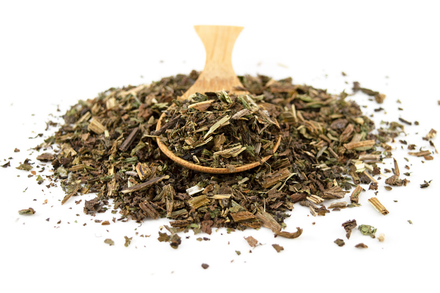 Comfrey leaves - for a refreshing tea.
Special Offer: Was: £1.99
Last Batch Produced on Tue 31 Mar 2020 11:14. Best before End Aug 2021. Produce of Hungary. Packed in the UK.
Comfrey Leaves (Loose Tea) 50g (Sussex Wholefoods)
Special Offer: Was: £1.99
Comfrey Leaves for Tea
Loose herbal tea leaves.
With a refreshing flavour, similar to green tea.
May aid digestion and may help to soothe a sore throat.
An infusion can be used externally as a natural remedy for relieving bites and stings.
Packed in Sussex.
These comfrey leaves are used to make a herbal infusion. The flavour is gentle, and similar to green tea with a slightly minty fragrance.
Comfrey tea has been drunk for centuries as a digestive aid and to soothe coughs & colds. It is a natural anti-inflammatory.
Try also blending with Lavender and Thyme for a soothing herbal infusion.
Directions
Using a level teaspoonful of comfrey leaves per cup, make a brew in in a mug or teapot. Leave for 5 minutes, then strain.
Ingredients:
Dried, cut leaves of Common Comfrey,
Symphyti Officinale
. (Produce of Hungary)
For more information on our ingredients policy please see here
Wheat-free • Does not naturally contain gluten • Vegetarian, Vegan • Dairy-free.
Special Offer: Was: £1.99
Related Categories

---

Healthy Drinks | Healthy Supplies
Comfrey Tea
Loose Herbal Tea and Flowers
Herbs
Sussex Wholefoods Herbs & Spices
Horse
Sussex Wholefoods Teas
Customer Reviews on Trustpilot
Product Recommendations
---