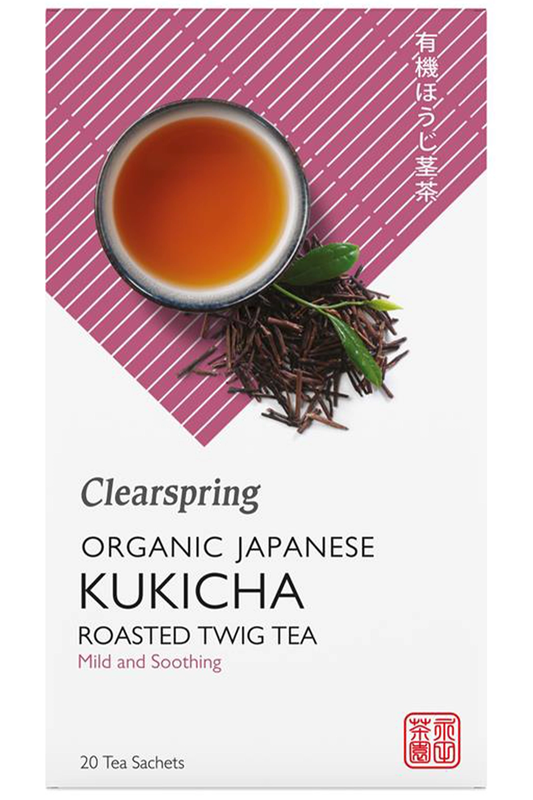 Organic Kukicha Japanese Roasted Twig Tea x20 bags (Clearspring)
Premium Roasted Green Tea - Mature Harvest
A mild, soothing tea.
Pure ingredients with no additives.
Foil wrapped for freshness.
Low in caffeine.
Clearspring's Kukicha twig tea is organically grown in Kyoto, Japan. This tea consists of specially harvested mature twigs and select leaves of organic tea bushes. The twigs are steamed, dried, aged to develop their flavour and then combined with a small amount of roasted tea leaves. It is then immediately packed to retain its fresh flavour.
Kukicha tea is considerably lower in caffeine than normal tea, containing only one tenth the average amount*. This makes this tea suitable for adults on low caffeine intake and for children too.
Directions
Pour freshly boiled water over the tea bag and leave to steep for 5 minutes. To sweeten, add fresh apple juice or a malt sweeteners such as
Barley Malt
.
Organically grown roasted green tea twigs, stems and leaves.
*Average caffeine content per teabag approximately 20mg.
Organic • Vegetarian, Vegan.
Customer Reviews on Trustpilot