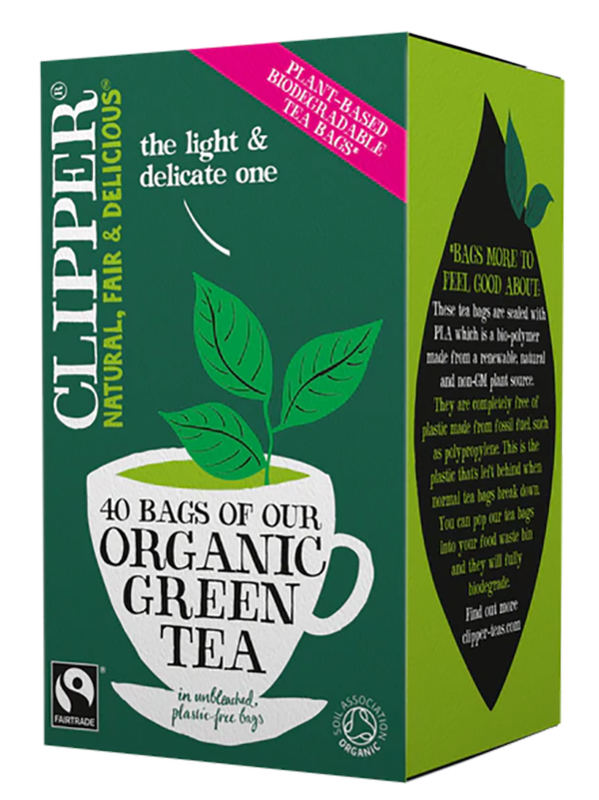 Organic Fairtrade Green Tea 40 Bags (Clipper)
The Light & Delicate Green Tea
This light and delicate pure green tea, with a bright golden colour, tastes as good as it looks in the cup.
Clipper products are made with pure natural ingredients. No wonder they taste so good.
Organically grown green tea. Tea: traded in compliance with Fairtrade standards, total 100%.
Organic • Guaranteed gluten-free • Vegetarian, Vegan.
Customer Reviews on Trustpilot