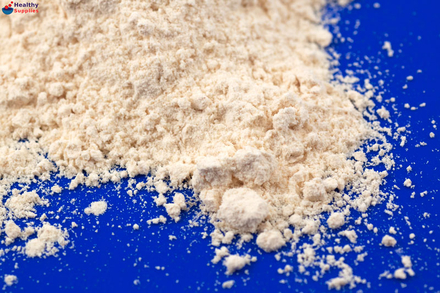 Chickpea flour is popular in Indian cuisine.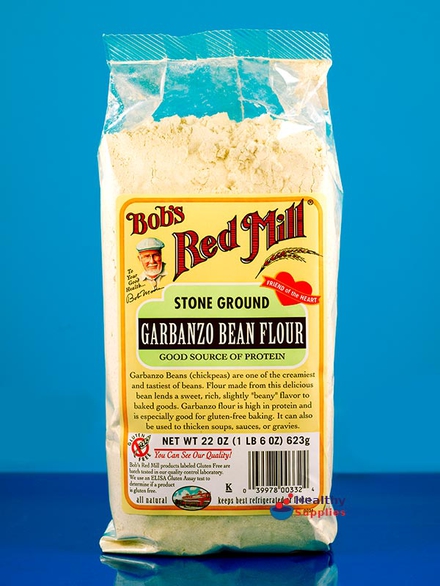 Garbanzo Bean Flour [Chickpea Flour] 500g (Bob's Red Mill)
Gluten Free Pure Chickpea Flour
Fine milled garbanzo bean (chickpea).
A good source of protein.
Can be incorporated into gluten free baking, or used to thicken sauces.
Light yellow coloured flour.
Falafel Patties recipe written on the packet.
Chickpea Flour (or Garbanzo Bean Flour) is used in bread making, often to make chapatis and flat breads. It also does well at thickening soups and gravies. It is particularly popular in India, where it is one of the most commonly used flours. It is used to make pakooras and other vegetarian snacks. Chickpea flour can also be used to make veggie burgers.
Bob's Red Mill produces gluten free certified flours. Bob's Red Mill is a completely gluten free facility and each batch of flour is tested to ensure there is no trace of gluten.
Ingredients:
Garbanzo Beans (chickpeas).
For more information on our ingredients policy please see here
Nutritional Information
| Typical Values | Per 30g Serving |
| --- | --- |
| Energy | 110 calories |
| Protein | 6g |
| Carbohydrates | 18g |
| _of which Fibre | 5g |
| _of which sugars | 3g |
| Total Fat | 2g |
| _of which saturates | 0g |
| _transfat | 0g |
| Cholesterol | 0mg |
| Sodium | 5mg |
| Vitamin C | 2% |
| Calcium | 4% |
| Iron | 10% |
Percentages are of your Recommended Daily Allowance
Guaranteed gluten-free • Vegetarian, Vegan.
Related Categories

---

Chickpeas
Chickpea Flour
Bobs Red Mill
Customer Reviews on Trustpilot
Product Recommendations
---