Top-quality ajwain seeds.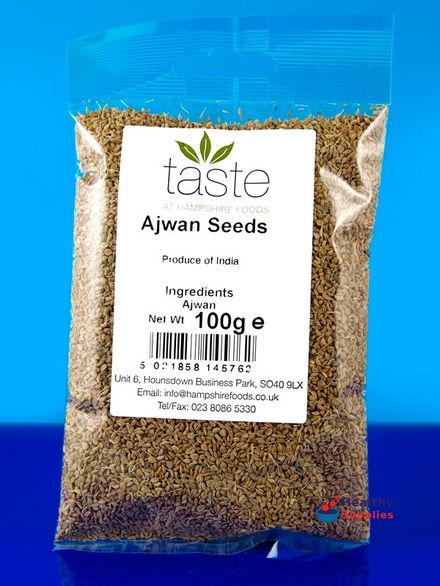 Ajwain - Whole Carom Seeds 100g (Hampshire Foods)
Ajwain Seeds
Used in Indian cuisine.
Add to breads, pakoora and savoury snacks.
Also sprinkled into potato curries.
Flavour reminiscent of a cross between caraway seeds and thyme.
Often accompanied by cumin.
Ingredients:
Ajwain seeds.
Produce of India
For more information on our ingredients policy please see here
Vegetarian, Vegan.
Customer Reviews on Trustpilot
Product Recommendations