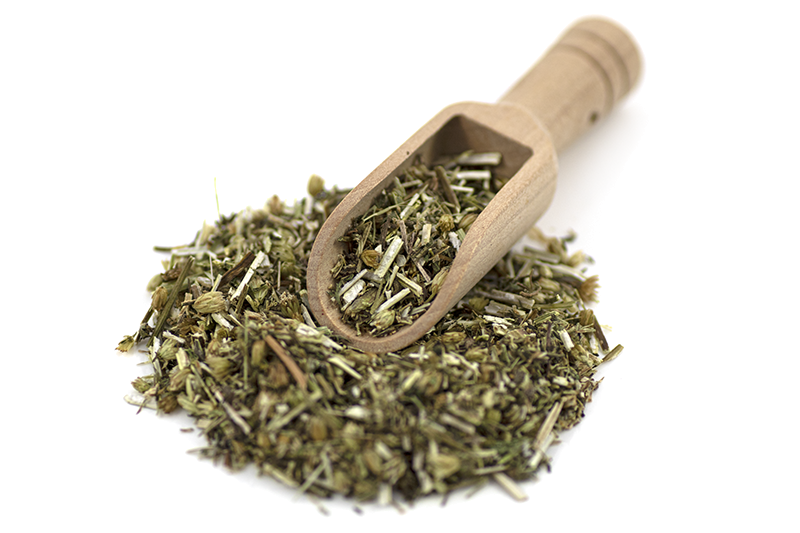 This product now comes in
100% recyclable packaging.
Yarrow Herb 125g (Sussex Wholefoods)
Yarrow Herb
Yarrow is a very economical herb (as herbs go), because all parts of the plant can be usefully put to work in a wide range of herbal applications. Its flowers offer essential oils often used to treat colds and inflammation, the leaves are believed to encourage blood clotting, and the aerial parts can be used to encourage sweating to break a fever, for phlegm conditions, and as a tonic for the blood and a diuretic.
Yarrow herb is edible and is a much-under-utilised herb for the kitchen. Similar to tarragon, it has a sweet yet bitter flavour that can be used in place of tarragon or added to dishes to make them more interesting.
The Yarrow flower has a long history of being used around the world – most commonly to treat inflammation, stem bleeding and as a sedative. It's an astringent herb that boasts natural analgesic and anti-inflammatory properties so is often incorporated into creams for minor wounds, cuts and burns. The herb is also rich in natural antiseptic compounds to prevent infection and Yarrow powder can be sprinkled directly onto wounds to help dull pain, soothe inflammation and encourage healing. A yarrow tincture is often used in herbal medicine because it works in synergy with other herbs, enhancing their medicinal properties to make highly effective herbal remedies.
The last batch packed at our facility in Sussex, UK has the following specifications:
| | |
| --- | --- |
| Date produced | Tue 17 Oct 2023 10:42 |
| Batch no. | 114772 |
| Best before | End Jan 2027 |
| Country of origin | Bulgaria |
Vegetarian, Vegan.
Packed in a factory that also handles nuts, soya, sesame, eggs, milk, mustard, celery, wheat and gluten.
Customer Reviews on Trustpilot