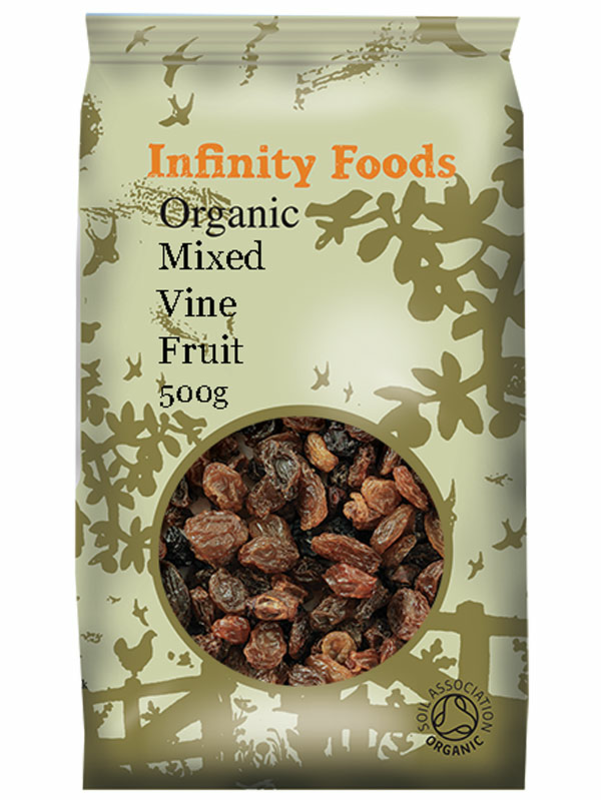 Vine Fruit Mix, Organic 500g (Infinity Foods)
Ideal for making your own muesli.
Adding sweetness to porridge.
Mix up with Coconut Chips or your choice of nuts for a yummy snack!
Directions and Uses
Mixed vine fruit is ideal for fruit cakes (e.g. Christmas Cake or Wedding Cakes), where you would typically use one 500g bag for each 8-inch round cake. You would also use mixed vine fruits in breakfasty situations or to make up your own snack mixes.
Sultanas, Raisins, Currants, Sunflower Oil. Organically grown in various countries (cert UK5).
Organic • Vegetarian, Vegan.
Customer Reviews on Trustpilot