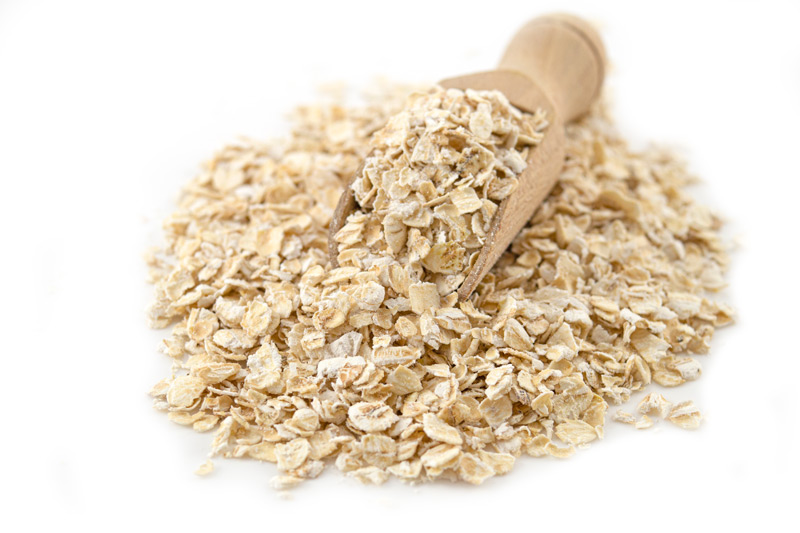 Rolled Porridge Oats 25kg (Bulk)
Wholegrain Porridge Oats 2kg
Flaked oats for porridge making.
Add to cakes, breads and muffins.
Use instead of Jumbo oats for a softer texture.
No added sugar or salt. Just pure oats.
Packed in the UK.
25kg bulk bag.
These porridge oats are made from the pinhead cut oats. They are rolled into small pieces and are the oats that are normally used for making porridge. They can also be baked into cakes, biscuits, muffins and in many other recipes. They can also be used straight as a breakfast cereal, simply adding milk.
As these flakes are essentially half the size of the whole grain (as opposed to Jumbo oat flakes) they make for quicker cooking and soften easily just adding cold milk. Obviously these oat flakes are designed for breakfast and can easily be used in other meals. For example porridge oats can be mixed with bread crumbs to make a healthier crust for fish and meat.
This product may be sent to customers in the same form it arrives from our suppliers. If this is the case, it is not opened at our facility. Packaging methods and materials may vary - all food safety laws are strictly adhered to. Please contact us for more information.
100% Wholegrain Flaked Oats, stabilised.
Best Before Date and Country of Origin available on request.
| Typical Values | Per 100g |
| --- | --- |
| Energy | 370 kcal |
| Protein | 12.1g |
| Carbohydrates | 56.1g |
| _of which sugars | 1g |
| Fat | 8.4g |
| _of which saturates | 1.3g |
| _of which mono-saturates | 3.4g |
| _of which poly-unsaturates | 3.2g |
| Fibre | 10.8g |
| Sodium | 0.001g |
| Equivalent as Salt | 0.003g |
| Beta-Glucan | 4.4g on a dry weight basis. |
Customer Reviews on Trustpilot