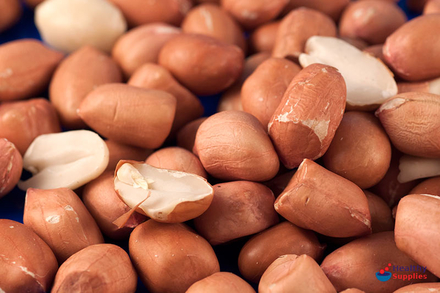 Last Batch Produced on Thu 2 Apr 2020 11:54. Best before End Dec 2020. Organic produce of China. Packed in the UK.
Peanuts, Organic 25kg (Bulk)
Peanuts.
Bulk bag of peanuts with their skin.
No added salt - nothing added at all!
Organically grown, no additives.
A high protein food.
With the healthy red skin - full of fibre and antioxidants.
Not roasted. Simply peanuts with nothing done to them!
Packed in Sussex.
Organic.
Related Categories

---

Peanuts | Healthy Supplies
Peanut Halves & Whole
Nuts in Bulk Quantities
Customer Reviews on Trustpilot
---