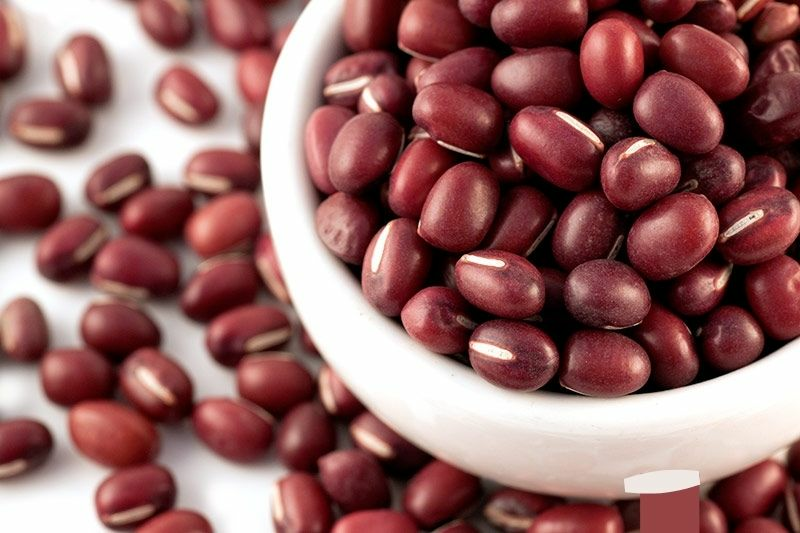 Organic Aduki Beans 25kg (Bulk)
Organically Grown Aduki Beans
Can be cooked in curries, chilli con carne, stews and salads.
Also used to make red-bean paste for Oriental puddings and sweets.
High in protein.
Aduki beans (also known as adzuki, azuki or aduki beans) are an East-Asian crop that have been enthusiastically grown by the Japanese, becoming one of the most popular pulses in Japan. They look a little like kidney beans and the taste is quite similar, though perhaps a little more "chestnutty". In fact, the Japanese and Chinese tend to make lots of desserts out of aduki bean paste, or "red bean paste".
This product may be sent to customers in the same form it arrives from our suppliers. If this is the case, it is not opened at our facility. Packaging methods and materials may vary - all food safety laws are strictly adhered to. Please contact us for more information.
Directions
Cooking time is around half an hour to an hour, depending on how long you soak them for beforehand (soaking for a few hours reduces the cooking time). Simply boil in water until they are soft and done.
Best Before Date and Country of Origin available on request.
| Typical Values | per 100g |
| --- | --- |
| Energy | 272 calories |
| Protein | 19.9g |
| Carbohydrates | 50.1g |
| of which sugars | 1.0g |
| Fat | 0.5g |
| of which saturates | Trace |
| Fibre | 11.1g |
| Sodium | Trace |
Organic • Vegetarian, Vegan.
Customer Reviews on Trustpilot