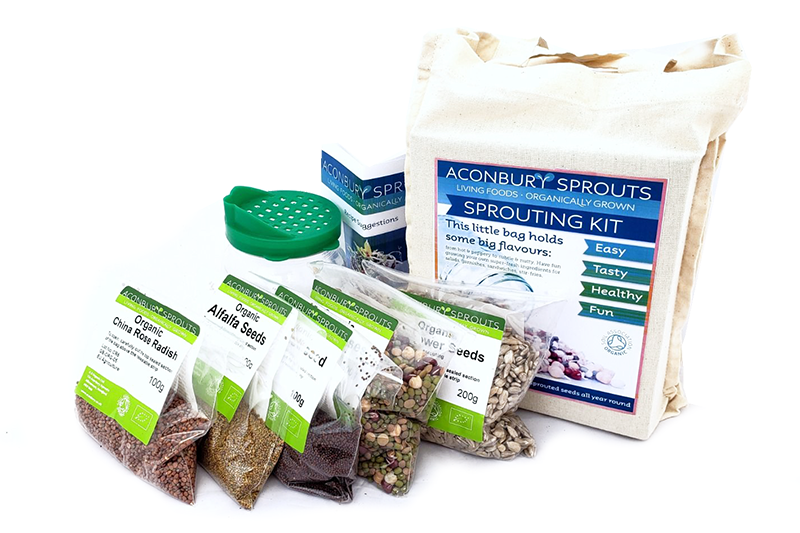 Seed Sprouting Kit, Organic x1 (Aconbury Sprouts)
Living Foods Sprouting Kit
A starter kit with a sprouting jar and a selection of the most popular seeds and pulses.
An ideal gift or the perfect starter kit.
Enough to grow up to 4 kilos of fresh sprouts.
Full sprouting instructions included in each bag.
Four recipe suggestions added to each kit.

Please note colour/design of sprouting jar may vary.
Kit contents:
One Large Sprouting Jar with a drainage lid.
100g Organic Alfalfa Seeds.
100g Organic Broccoli Seeds.
100g Organic Radish Seeds.
200g Organic Sunflower Seeds.
300g Organic Mixed Pulses (Chickpeas, Mung Beans, Green & Brown Lentils and Aduki Beans).
For more information on our ingredients policy please see here
Customer Reviews on Trustpilot