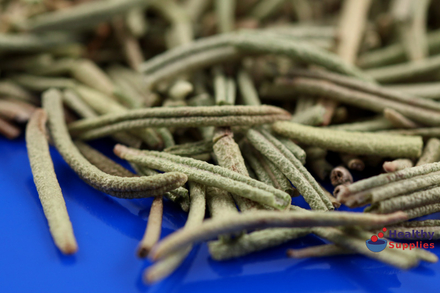 Beautifully fragrant rosemary.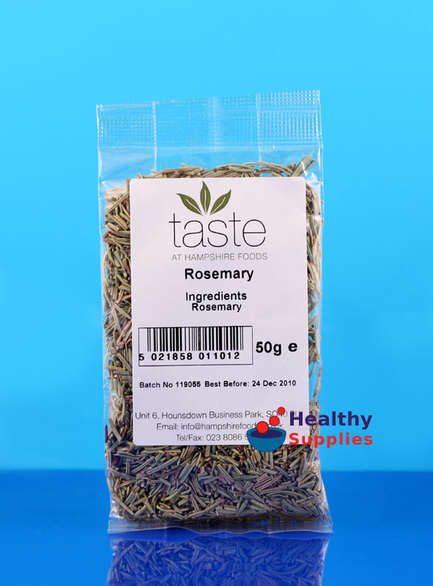 Hampshire Foods Rosemary 50g
Rosemary is a Mediterranean herb in the form of the little needle-like leaves of the
rosmarinus officinalis
shrub.
Directions
Rosemary is typically used in stuffing or sprinkled onto potatoes. It is also commonly rubbed into Lamb before roasting, or into roasted vegetables.
Ingredients:
Rosemary, dried.
Wheat-free • Does not naturally contain gluten • Vegetarian, Vegan • Dairy-free.
Related Categories

---

Rosemary
Italian Herbs
Savoury Herbs For Baking
Customer Reviews on Trustpilot
Product Recommendations
---