Organic red pesto.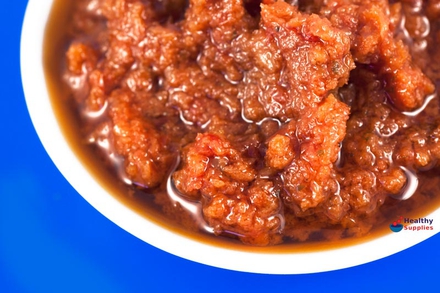 Can be stirred into pasta or even used on pizza!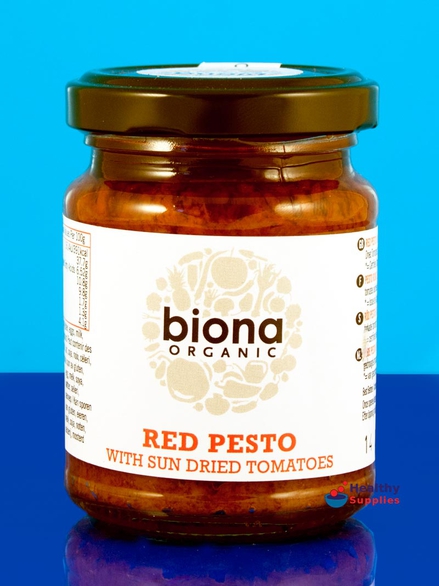 Red Pesto, Organic 120g (Biona)
Sun-Dried Tomato & Herb Paste
Rich, tomato flavour.
Perfect for stirring through pasta.
Use to add richness to pizza toppings.
Suitable for Vegetarians.
This pesto has a concentrated herby tomato flavour which provides a hit of tomato for a variety of recipes.
Made from sun-dried tomatoes, this red pesto has a semi-coarse consistency which works perfectly for traditional pasta sauces. It can be used like tomato paste and would also work well as a condiment with cheese and cured meats. Red pesto makes an ideal dip for party foods or impromptu snacks.
Ingredients:
Extra Virgin Olive Oil*, Dried Tomatoes*, Tomato Puree*, Sea Salt*, Basil*, Parsley*. *=certified Organic ingredients.
Organic • Vegetarian, Vegan.
Related Categories

---

Sun Dried Tomatoes | Healthy Supplies
Dips And Salsa
Cooking Sauces
Pesto
Tomato Puree & Paste
Tomato-Based Sauces
Cooking Sauces Vegan
Customer Reviews on Trustpilot
Product Recommendations
---