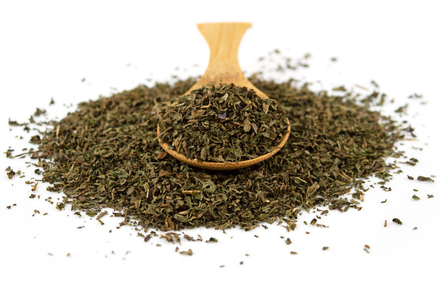 Special Offer: Was: £4.50
Last Batch 81014 Produced on Thu 21 Nov 2019 9:57. Best before End Sep 2021. Produce of egypt. Packed in the UK.
Peppermint Tea 250g (Sussex Wholefoods)
Special Offer: Was: £4.50
Peppermint Leaves for Peppermint Tea, Bigger, Bulk Pack!
Dried peppermint tea leaves.
Digestive tea, anti-nausea.
Relaxing and soothing.
Packed in Sussex.
250g pack.
Peppermint Tea is probably one of the most popular herbal teas as it can help alleviate a range of ailments. It also makes a surprisingly refreshing infusion. Try mixing with Nettle Leaves for a healthy tea that may help to soothe the urinary system.
Ingredients:
Dried, rubbed leaves of
Mentha Piperita
. (Produce of Bulgaria or Egypt)
Wheat-free • Does not naturally contain gluten • Vegetarian, Vegan • Dairy-free.
Special Offer: Was: £4.50
Related Categories

---

Healthy Drinks | Healthy Supplies
Peppermint Tea
Loose Herbal Tea and Flowers
Peppermint
Mint
Sussex Wholefoods Herbs & Spices
Horse
Sussex Wholefoods Teas
Customer Reviews on Trustpilot
Product Recommendations
---