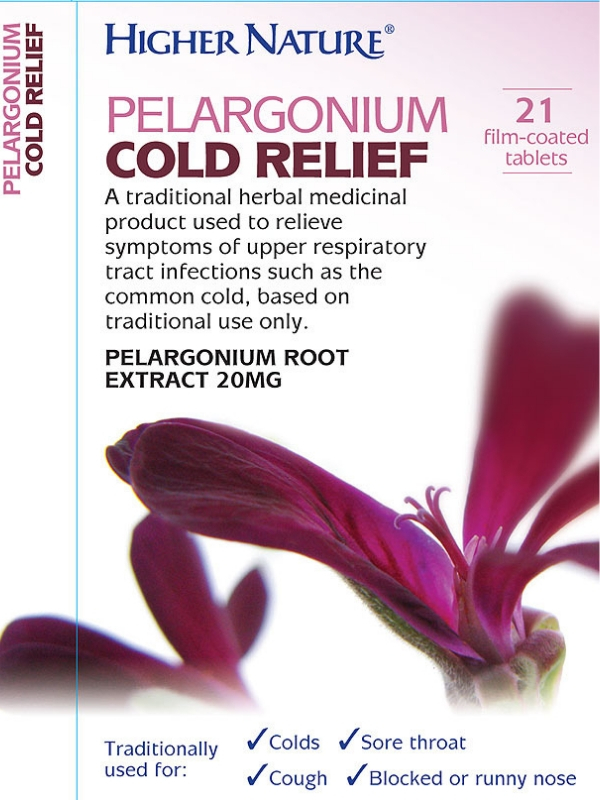 Pelargonium Cold Relief, 21 tablets (Higher Nature)
Email me when this product is back in stock
Herbal Cold Remedy
Traditional herbal remedy.
Can help alleviate sore throats, runny noses and coughs.
Contains Pelargonium root extract 8-10:1.
Made from natural ingredients.
Contains 21 tablets.
You might also like to try...
Ingredients:
One tablet typically provides: 20mg Pelargonium root extract 8-10:1.
For more information on our ingredients policy please see here
Directions:
Take 1 tablet three times daily (morning, midday, evening) (adults and children over 12 years). Not suitable if under 12 years, pregnant, breastfeeding, or suffering from severe liver or kidney disease. Caution if taking warfarin, or suffering from an increased tendency to bleeding. Not available in Ireland.
Customer Reviews on Trustpilot