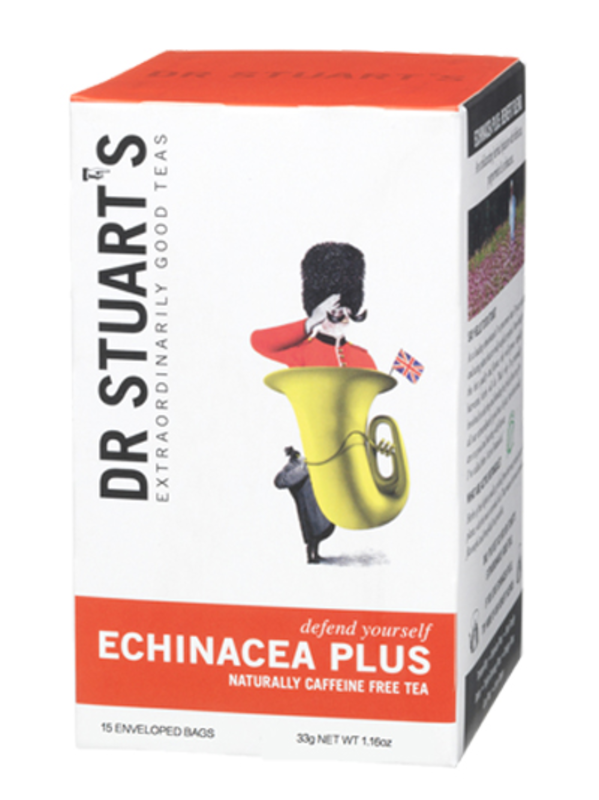 Echinacea Plus Herbal Tea - 15 bags (Dr Stuart's)
This echinacea tea also contains rosehip and hibiscus, making it an excellent pick-me-up for those who are feeling a little under the weather.
Directions
Brew this tea for 5 minutes with boiling water, and sip slowly. Have around 4 or 5 cups of echinacea tea for an all-round boost to your wellbeing.
Rosehip shells, hibiscus flowers 34%, peppermint* 18%, echinacea herb* 5%, blackberry leaves, natural strawberry flavour, natural orange flavour.
* Denotes that the ingredient is medicinal-grade, rather than just food grade.
Customer Reviews on Trustpilot