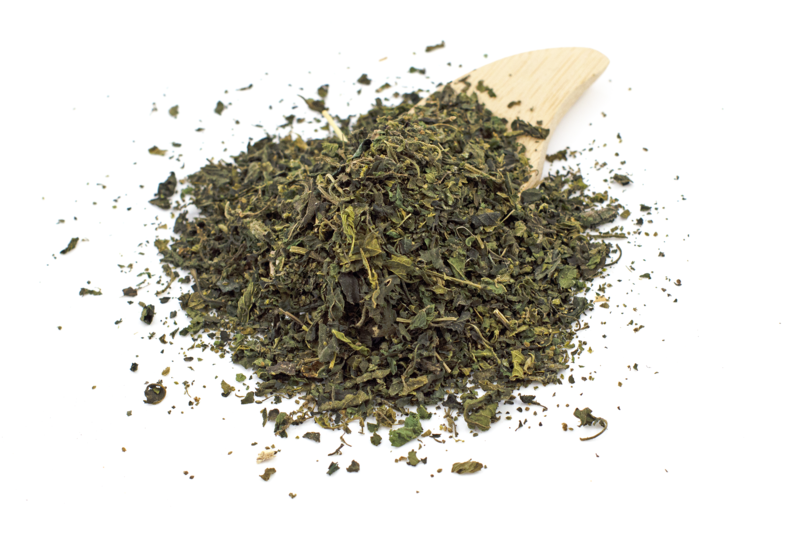 This product now comes in
100% recyclable packaging.
Organic Nettle Leaves 250g (Sussex Wholefoods)
Organic & Wild Harvested Nettle Leaf
Rich in antioxidants.
A good source of vitamins A, C and K.
Contains all of the essential amino acids.
Has nutrients such as calcium, iron, magnesium, phosphorus, potassium and sodium.
Similar flavour to spinach when cooked.
Use to make a herbal tea.
Can be used in a variety of recipes, such as polenta, pesto, purées and soups.
Soothing for urinary & digestive tract.
May help with eczema and other skin conditions (more so topically, but also through ingestion)
May help relieve joint and muscle pain.
250g.
Our organic nettle leaves can be used for a multitude of recipes and for a multitude of health benefits. This is mainly used to make a herbal tea, or tea infusion, but it can be used and consumed in many other ways too. Nettle leaf is a great source of various nutrients and vitamins, all of which are beneficial for good health in itself. However, these wonderful leaves are also recommend to possibly help elevate joint and muscle pain, as well as different skin conditions.
Nettle leaf can also be used in pesto, purées and soups, as well as in cheese making. Nettle soup is a very traditional recipe across Scandinavia, Iran, Ireland, and Eastern Europe. With its high iron content this is a fantastic ingredient to bring into your diet, especially if you are vegetarian or vegan (and nettle soup is one way to do it!).
Nettle leaf can also potentially aid with inflammation, menstrual cramps and as a natural diuretic.
Besides being used in teas and other recipes, you can also use our nettle leaves to make a face mask or a hair scalp treatment. Nettle leaf can reduce sebum and may offer relief to general redness, rosacea and dermatitis.
Warning: Not intended for use of those pregnant or those under the age of 12.
Directions
Nettle tea: Use 2-3 teaspoons of nettle leaves and add 1 pint of boiling water, then steep for 10-15 minutes before drinking.
Anti-inflammatory face mask: Crush dry nettle leaves with equal amounts of rose petals and chamomile flowers. Add small amounts of boiling water and mix to create a thick consistency that can be spread onto the face for 10-15 minutes. Wash off as normal.
You can also crush dried nettle leaves and mix with honey to make another type of face mask treatment. Leave on for 10-15 minutes and wash off as normal.
Scalp treatment: Prepare as you would for a nettle tea, but use a few more leaves than you would for drinking. Steep for 15 minutes and allow to cool to warm, bearable temperature, before adding in any essential oils of your choice (rosemary, peppermint, pumpkin seed). Pour onto your scalp and massage in thoroughly, stimulating your skin and scalp. Follow with shampoo and conditioner as normal.
Organic nettle leaf.

The last batch packed at our facility in Sussex, UK has the following specifications:
| | |
| --- | --- |
| Date produced | Thu 8 Jun 2023 14:21 |
| Batch no. | 119087 |
| Best before | End Jan 2025 |
| Country of origin | Poland |
| Organic produce? | Yes |
Organic • Vegetarian, Vegan.
Packed in a factory that also handles nuts, soya, sesame, eggs, milk, mustard, celery, wheat and gluten.
Customer Reviews on Trustpilot